Here's another great Shakeology truffle recipe. These taste like they have Amaretto in them due to the almond extract. Very yummy and healthy!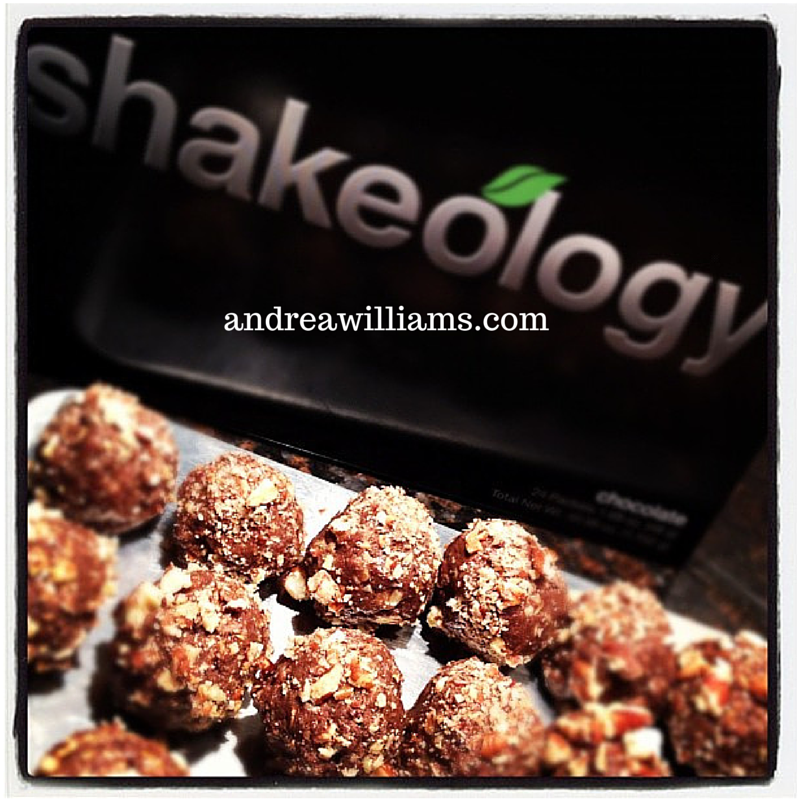 Ingredients
1 Serving Chocolate Shakeology
½ Cup Organic Oats
½ Cup Unsweetened Organic Shredded Coconut
¼ Local Honey
½ Cup Natural Peanut Butter
½ Tsp. Almond Extract
Roasted Pecans or Almonds very finely chopped (almost dusty in texture)
Preparation
Mix all ingredients in bowl (except for Nuts) until well blended. Refrigerate mixture for 20 minutes. Using a small scoop, make bites around 1 Tablespoon apiece. Roll into a ball and roll into nuts. Place in airtight container and keep in Fridge until you need a pick-me-up, or you're feeling that Chocolate Craving kick in!