Bodyweight training is getting a lot of love this year. Here Kris McAlinn, US Program Coach for CXWORX®, describes why you should add this type of training to your routine, pronto!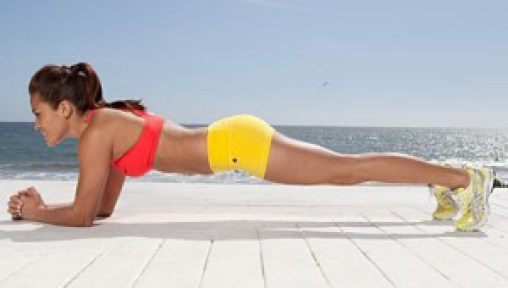 Consumer Reports has rated LES MILLS® CXWORX®  its "#1 lunch-time workout for athletes" last year! It's no wonder! It's only 30 minutes long and targets what some might say are the most important muscles of the body! This workout hits the glutes, back, shoulders, internal and external obliques and the rectus abdominus to name a few.
According to Fitter Planet, Kris McAlinn, the US Program Coach for Les Mills CXWORX®, believes bodyweight training is finally getting it's moment in the spotlight because more and more people in both the industry and at home are discovering how effective this type of training can be.
"In my 10 years of working in the fitness industry, the people who seem to be the most excited about working out are those who have gone from being unable to do even one push-up to then being able to do 10 or 15 or 20. With bodyweight training, there is something so much more intimately rewarding about being able to move your own body than being able to push a bar or move a machine."
Now you're asking HOW do I get in on this new and exciting trend for 2015? Check with your local gyms and if you don't see CXWORX® on the schedule, start banging down the door of the club owners and fitness managers and let them know you want to be FIT TO THE CORE!
I'm heading out to do CXWORX® right now – ya'll have a great day! xoxoxo #LesMillsGirlontheGo