Southwestern Egg Cups
Eggs are the fuel and jalapeños are the fire in this egg cup recipe. Throw in some black beans and cheddar cheese and you have one flavorful breakfast.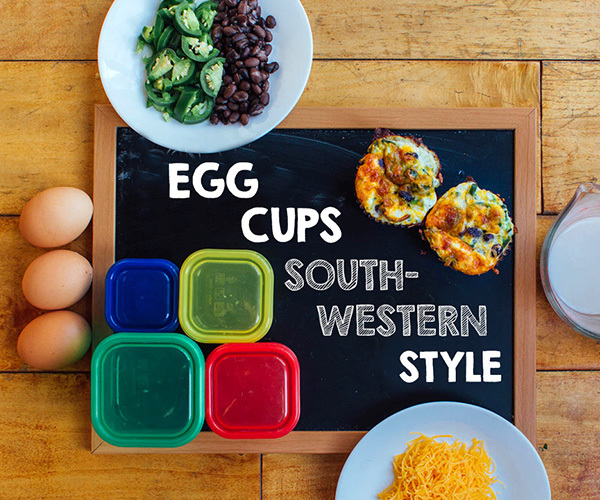 Total Time: 35 min.
Prep Time: 15 min.
Cooking Time: 20 min.
Yield: Makes 6 servings, 2 egg cups each
Ingredients:
Nonstick cooking spray
½ cup unsweetened almond milk
16 large egg whites (2 cups)
Sea salt (or Himalayan salt) and ground black pepper (to taste; optional
12 medium jalapeños, seeds and veins removed, chopped
1½ cups black beans, drained, rinsed
6 oz. cheddar cheese (about ¾ cup)
Preparation:
1. Preheat oven to 350° F.
2. Prepare twelve muffin cups by coating with spray. Set aside.
3. Combine almond milk and egg whites in a medium bowl. Season with salt and pepper, if desired; whisk to blend. Set aside.
4. Evenly divide jalapenos, beans, and cheese between prepared muffin cups.
5. Evenly pour egg mixture over broccoli mixture.
6. Bake for 15 to 20 minutes, or until a toothpick inserted into the center of egg cups comes out clean, and eggs are set.
21 Day Fix Equivalents: 1 Green, 1/2 yellow, 1/2 Red, 1/2 Blue