The best new snack bar!
Can we just chat about needing a quick snack on the go that fits into your healthy lifestyle?  You see, most of us are prisoners to options from the grocery store like the RX bar, the Larabar , Clif Bar or KIND bar.  While these appear to be clean and the good choices, the problem with them is the massive amount of SUGAR. I'm seriously jazzed that Beachbody has finally created its OWN  superior snack bar, called the BEACHBAR!!
https://youtu.be/eQ5vAoLmJ6o
Beachbar is a whole food snack bar  packed with 10 grams of protein and sit at a perfect 150 calories. What's noteworthy is that they contain zero artificial flavors or preservatives. One relevant benefit to note is they are also gluten-free. BEACHBARs will come in two flavors: Peanut Butter Chocolate and Chocolate Cherry Almond. When it comes to the portion fix containers, these bars will count as ½ red, ½ yellow, and 1 tsp. Super simple to track!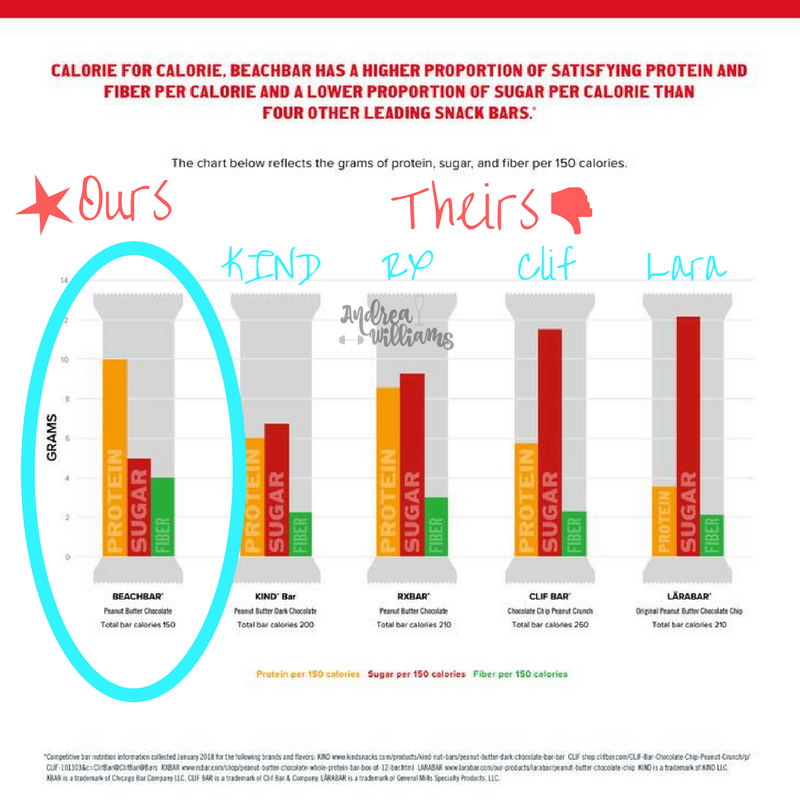 BEACHBARs are a crunchy, chewy snack bar that is protein dense fruit base packed with nut pieces, nut butters, real chocolate chips, and whey protein crisps – but only 5-6g of sugar per bar. That means they have a better protein-to-sugar ration that most other leading snack bars!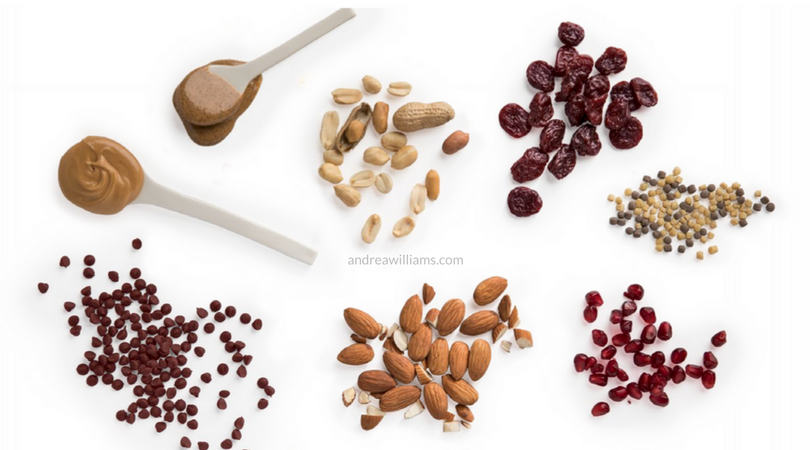 What's in a BEACHBAR:
Nut Butters – A great source of protein and fiber that adds a creamy texture
Dried Cherries – Gives you dietary fiber and phytonutrients, plus they taste good!
Whey and Pea Protein Crisps – These crunchy protein crisps deliver all nine of your essential amino acids
Real Chocolate Chips – Rich and delicious, these chocolatey pieces contain phytonutrients known as flavonoids
Diced Peanuts and Almonds – A source of beneficial monounsaturated fats, plus protein and fiber
Pomegranate Juice – This powerful fruit provides tart, fruity sweetness
Who needs a BEACHBAR?
People trying to reduce their sugar intake
Parents with kiddos
Anyone on a gluten-free diet
Someone craving something sweet like Chocolate
Busy moms or dads who need a portable snack
You because you care about what is in your food
Therefore, of you're a chocoholic like me and need a quick snack, these fit the bill quite nicely.
These bars will be available in the beginning of April! There are 15 bars in each box and yes, you can buy multiple boxes in mixed bundles of 1, 2, or 3 boxes. You can purchase the bars through me as your coach, just like Beachbody on Demand (BOD) or Shakeology ! If you don't have a coach, sign up here for a free account.