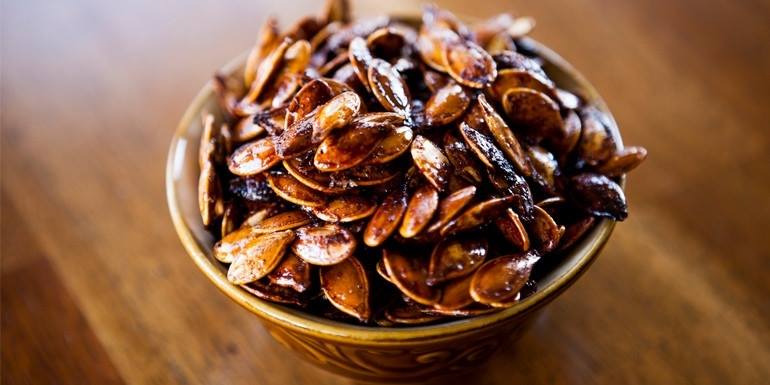 Cinnamon Power Seeds
Here's another sweet seed mixture that's delicious on top of fresh fruit, yogurt, or in smoothies. Flax is one of the best sources of dietary fiber around, as well as lignans and omega-3s. Grinding them allows your body to better access all those nutrient goodies.
Total Time: 10 min.
Prep Time: 10 min.
Cooking Time: None
Makes 20 servings, 2 Tbsp. each
Ingredients:
½ cup flax seeds
½ cup hemp seeds
½ cup raw pumpkin seeds
½ cup raw sunflower seeds
½ cup sesame seeds
2 Tbsp. coconut palm sugar
1 tsp. ground cinnamon
Preparation:
1. Combine flax seeds, hemp seeds, pumpkin seeds, sunflower seeds, sesame seeds, sugar, and cinnamon in food processor; cover and process until coarsely ground.
2. Store in airtight container in refrigerator.
Nutritional Information (per serving):
Calories: 100
Total Fat: 8 g
Saturated Fat: 1 g
Cholesterol: 0 mg
Sodium: 2 mg
Carbohydrates: 4 g
Fiber: 3 g
Sugar: 1 g
Protein: 4 g