Guess what I'm whipping up in my kitchen today?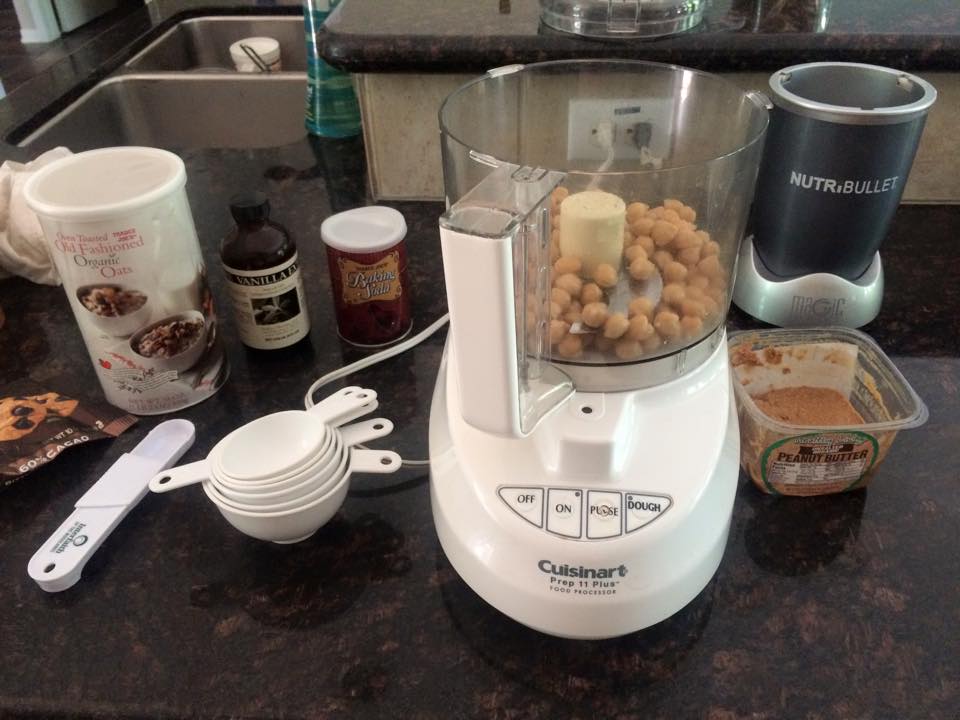 Chickpea Cookie Dough Dip!
This dip is high in protein, gluten-free, and it can even be sugar-free!
 Healthy Cookie Dough Dip
1 can garbanzo beans (chickpeas) or white beans, drained and rinsed very well
1/8 tsp Himalayan salt
just over 1/8 tsp baking soda
2.5 tsp pure vanilla extract
1/4 cup nut butter of choice (If you use peanut butter, it will have a slight pb cookie dough taste)
up to 1/4 cup coconut or almond milk
2-3 tbsp. brown sugar
1/3 cup chocolate chips
2 to 3 tbsp oats
Add all ingredients (except for chocolate chips) to a good food processor, and process until very smooth. Then stir in the chocolate chips. If made correctly and blended long enough, this should have the exact texture of real cookie dough!