Sometimes you have to do one little nice thing for yourself. It's not being selfish, it's treating yourself with respect. You gotta love YOU for others to love YOU right??
I'm a little obsessed with beauty products. Believe it or not, I've had a stash of Estee Lauder cosmetics since I was around 15 years old. If you do the math, you know that that's a L O N G time!! Well, I've been swooned, tempted, persuaded, courted and won over by a new product line that has me cleaning out my old stash and making way for the NEW!!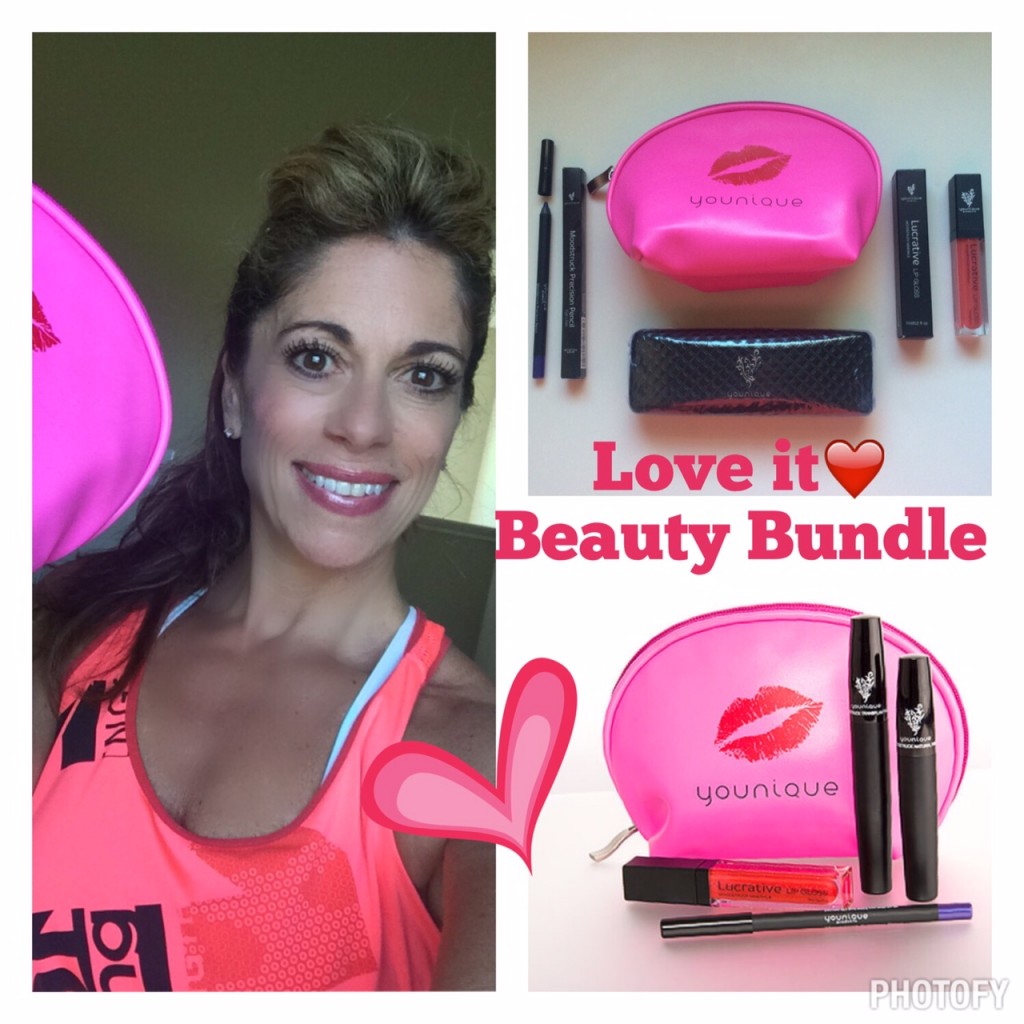 With the cosmetics inside this exclusive bundle, you can accentuate your flirty eyes with a Precision Pencil Eye Liner in Passionate, pucker up with a Lucrative Lip Gloss in Lovesick and fall love-for the first time, or again!-with Moodstruck 3D Fiber Lashes. Snag this Glam Bag for yourself and someone you adore before it's gone! Available while supplies last!
Here's a quick video of what you'll find with this exclusive glamour kit!
Enjoy and give me a shout out if you want one of these before they are gone!
xoxoxox #LesMillsGirlontheGo