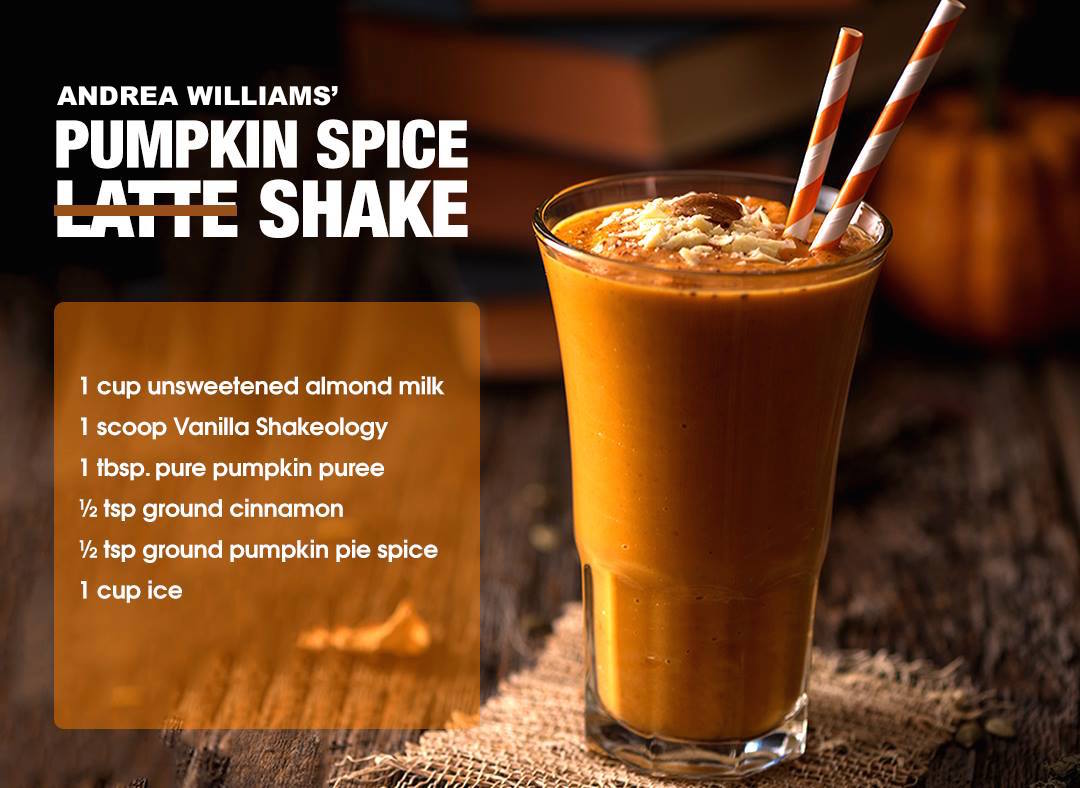 We all love Fall and the warm and fuzzy feelings the season evokes. Why do you think companies like Starbucks try to capitalize on you by marketing the Pumpkin Spice Latte so early on in September?
Let's talk about a BETTER choice for your health. Give this a try:
Pumpkin Spice Latte Shake
1 cup unsweetened almond milk
1 scoop Vanilla or Chocolate Shakeology
1 Tbsp pure pumpkin puree
½ tsp ground cinnamon
½ tsp ground pumpkin pie spice
1 cup ice
Place almond milk, Shakeology, pumpkin, cinnamon, pumpkin pie spice, and ice in blender; cover. Blend until smooth.
Calories: 181
Total Fat: 5 g
Fiber: 5 g
Sugars: 8 g
Protein: 17 g