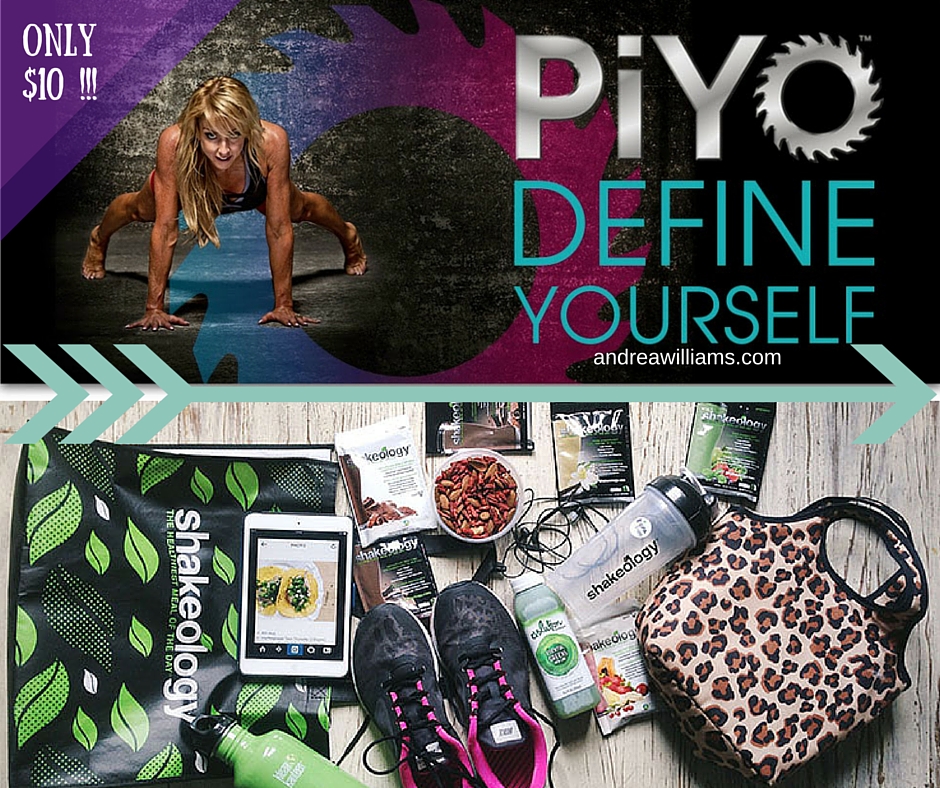 I'm offering my personal one on one coaching for all of my fitness friends for the month of September!! Join me on my six week journey as I try to ditch the summer "sag". I'm looking to tighten all of my assets with the perfect blend of nutrition FIRST and exercise SECOND!
How so?? PIYO!!  This program is amazing. I'm feeling strong and balanced—and the fat is seriously melting off my body. And I haven't had to lift weights or jump around my living room. You've got to try PiYo with me. I'm training for my certification and have tons of insider information to share with you.
For the month of September, if you buy Shakeology, you will get the entire PIYO program along my coaching for only $10!! WHAT THE WHAT?? Too good to pass up right! Jump on this now and send me your email address so that I can get you going in the right direction. I'll be here for you and all of your questions, concerns and most of all, CELEBRATIONS!