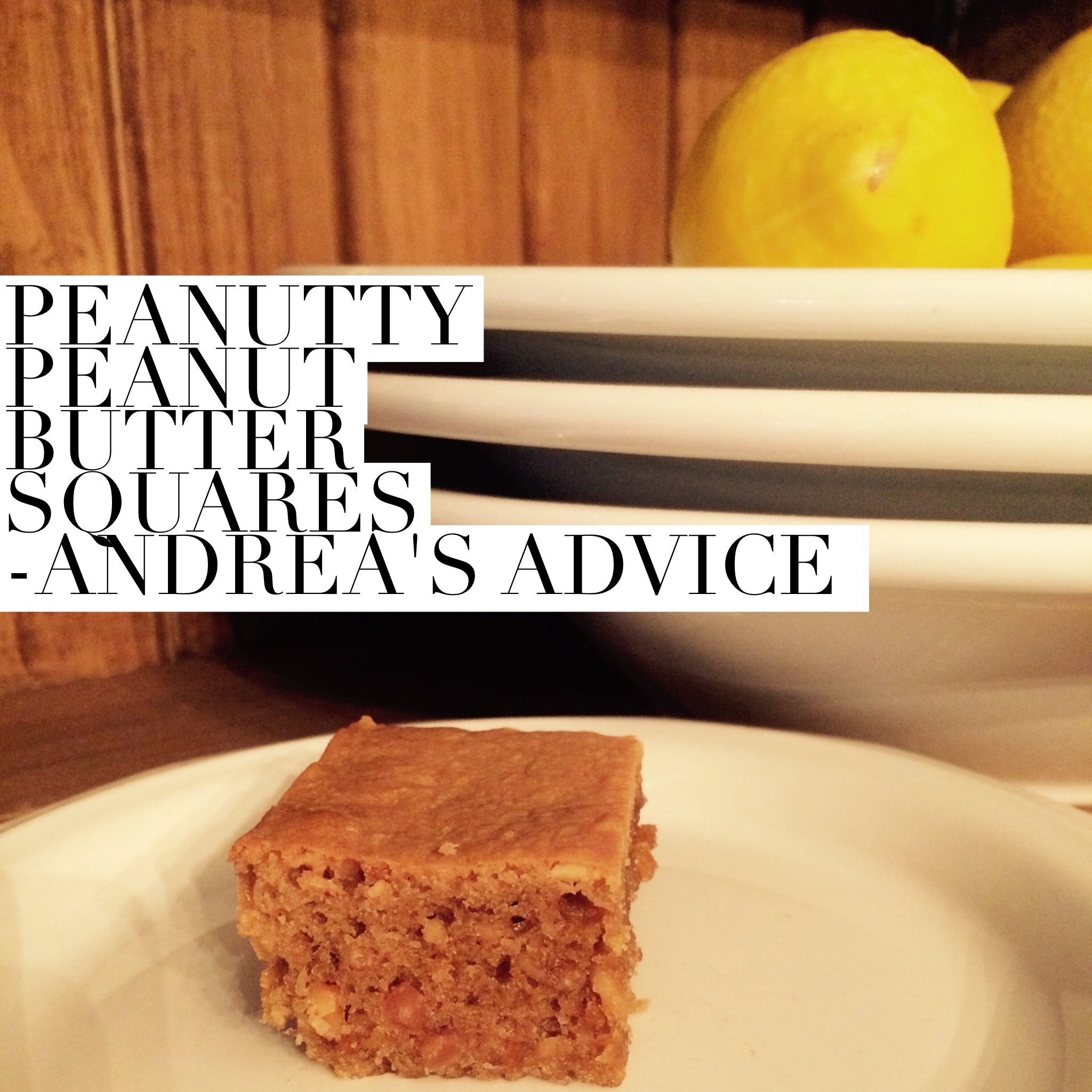 It's not often you find a dessert that satisfies your sweet tooth without going overboard on sugar and fat. But these little squares of ooey, gooey peanut butter fit the bill! Gluten free – they are so amazing you won't believe there is no flour in this recipe! They come together in less than 30 minutes.
Peanutty Peanut Butter Squares
Makes 16 servings, Each serving is 1 YELLOW and 2.5 TSP
Ingredients:
1 1/2 cups all natural smooth peanut butter
1/2 cup raw honey (or pure maple syrup)
2 tsp pure vanilla extract
2 large eggs (at room temperature)
1/2 tsp baking soda, gluten free
1 pinch of sea salt
Directions:
1. Preheat oven to 350F
2. Lightly coat 8×8-inch baking pan with spray. Set aside
3. Combine peanut butter, honey, extract, eggs, and baking soda & salt in a large bowl; mix well
4. Evenly spread batter into prepared pan. Smooth top with a spatula.
5. Bake 20 to 23 minutes. Squares may be a little soft when coming out of the oven, but they will continue to cook.
6. Cool. Cut into 16 squares (4×4 in your 8×8 pan)
Taken from the Fixate Cookbook by Autumn Calabrese. All recipes fit perfectly into the 21 Day Fix or the 21 Day Fix Extreme as well as the newest program Cize by Shaun T. Grab one today! The book includes Vegan, Vegetarian and Gluten Free recipes as well. All macronutrients are listed for each recipe!