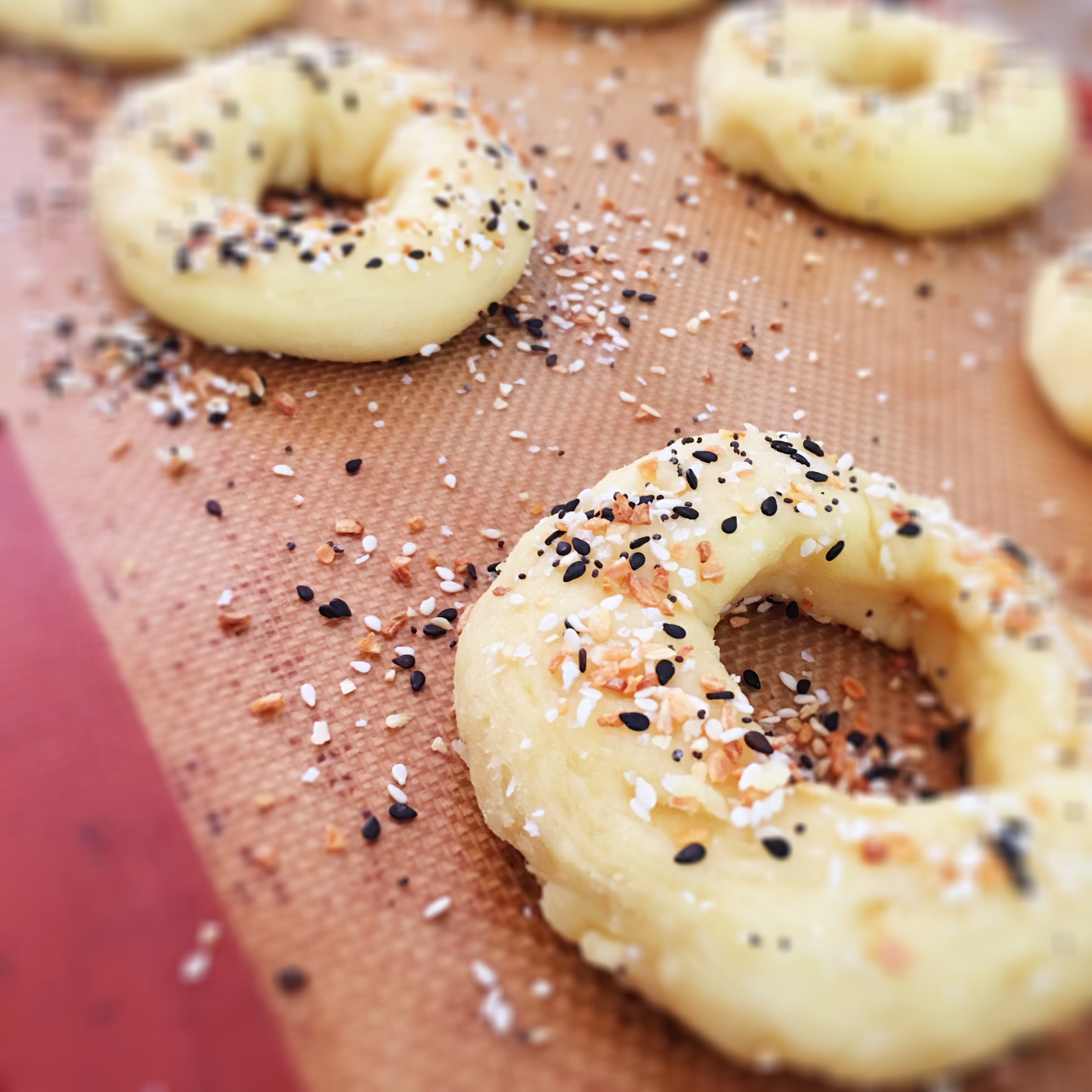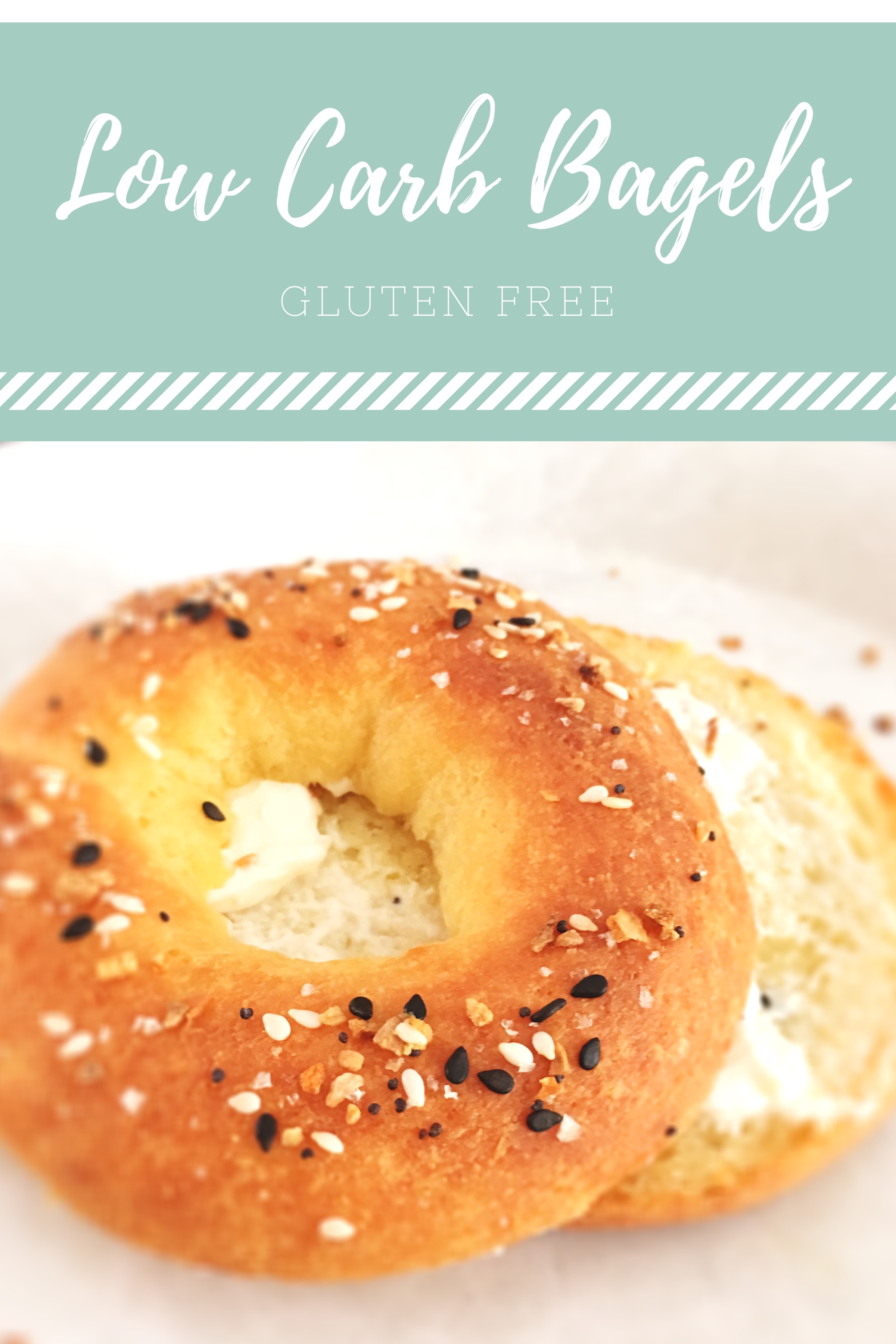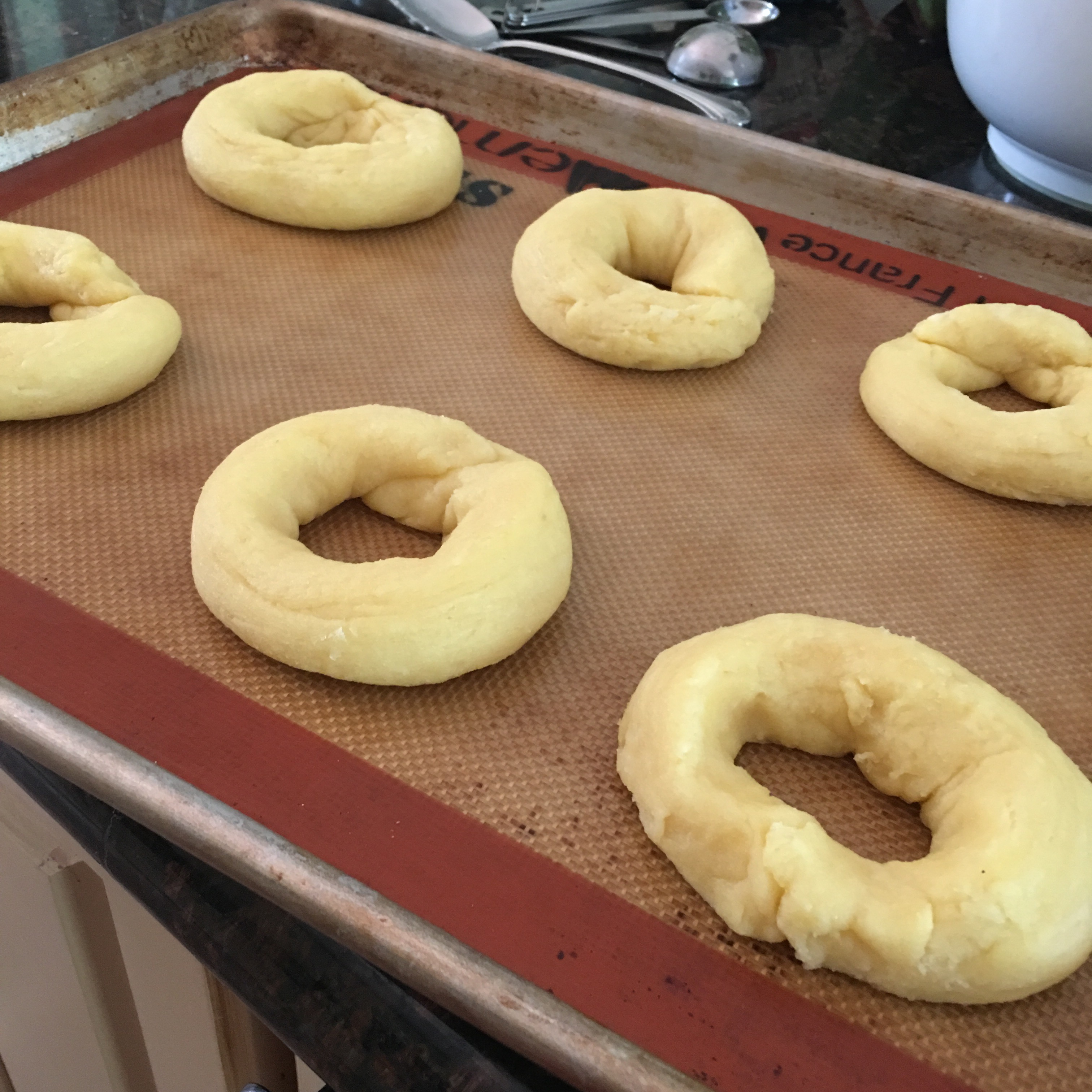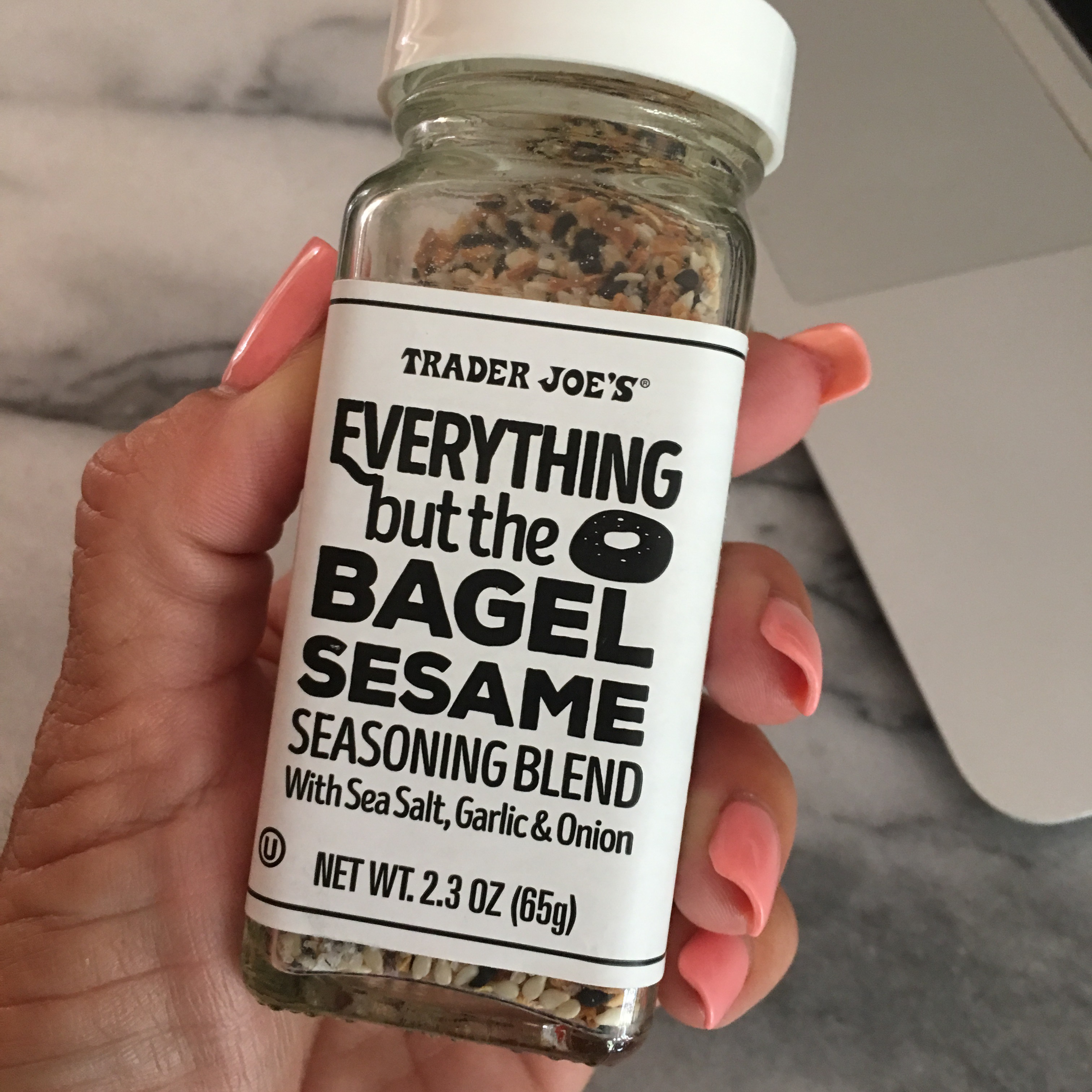 Low Carb Bagels
Ingredients
1 tbsp Gluten-Free Baking Powder

2 1/2 cups shredded mozzarella

2 oz. cream cheese

2 large eggs, beaten

Everything bagel seasoning
Instructions
Preheat the oven to 400 agrees F. Line a baking sheet with parchment paper.
Stir together the Allman flour and baking powder. Set aside.
Combine the mozzarella and cubed cream cheese into a large bowl. Microwave for two minutes, stirring halfway through. Stir again at the end until well blended.
Stir the flour mixture and eggs into the melted cheese mixture. Knead with your hands until a dough forms.
Divide the dough into six parts. Form a long log with each part, then press the ends together to make a bagel shape on the baking sheet. Repeat with the remaining dough. If using a topping or sesame seeds etc. sprinkle that onto the bagels and press into the dough.
Bake for 10 to 14 minutes, until the bagels are firm and golden.