I've been following a Macro based meal plan since January and am always on the hunt for lower carb options of foods that I love – like Mashed Potatoes! I made these last night and my husband couldn't get enough! He was amazed at how rich and cream and just how much this tasted like REAL mashed potatoes! This is #21DFX approved as well. This counts as 1 green and half a blue.
I found the recipe on Food Network but I'm sharing here for all of you! Substitutions I made: I left out the chicken boullion cube and just used Himalayan salt. Next time I will use Goat Cheese instead of cream cheese.
Ingredients
1 medium head cauliflower
1 tablespoon cream cheese, softened
1/4 cup grated Parmesan
1/2 teaspoon minced garlic
1/8 teaspoon himalayan salt (they used 1/8 tsp. bouillon cube)
1/8 teaspoon freshly ground black pepper
1/2 teaspoon chopped fresh or dry chives, for garnish
3 tablespoons unsalted butter (optional – I didn't use butter)
Directions
Set a stockpot of water to boil over high heat.
Clean and cut cauliflower into small pieces. Cook in boiling water for about 6 minutes, or until well done. Drain well; do not let cool and pat cooked cauliflower very dry between several layers of paper towels.
In a bowl with an immersion blender, or in a food processor, puree the hot cauliflower with the cream cheese, Parmesan, garlic, chicken base, and pepper until almost smooth. Garnish with chives, and serve hot with pats of butter. (I didn't add butter) Hint: Try roasting the garlic and adding a little fresh rosemary for a whole new taste.
Chef: George Stella Read more at: http://www.foodnetwork.com/recipes/mock-garlic-mashed-potatoes-recipe.html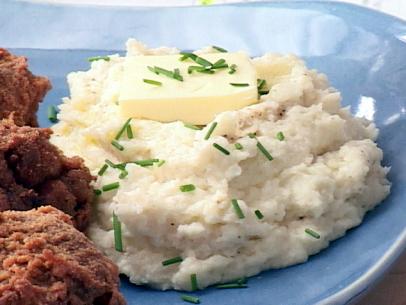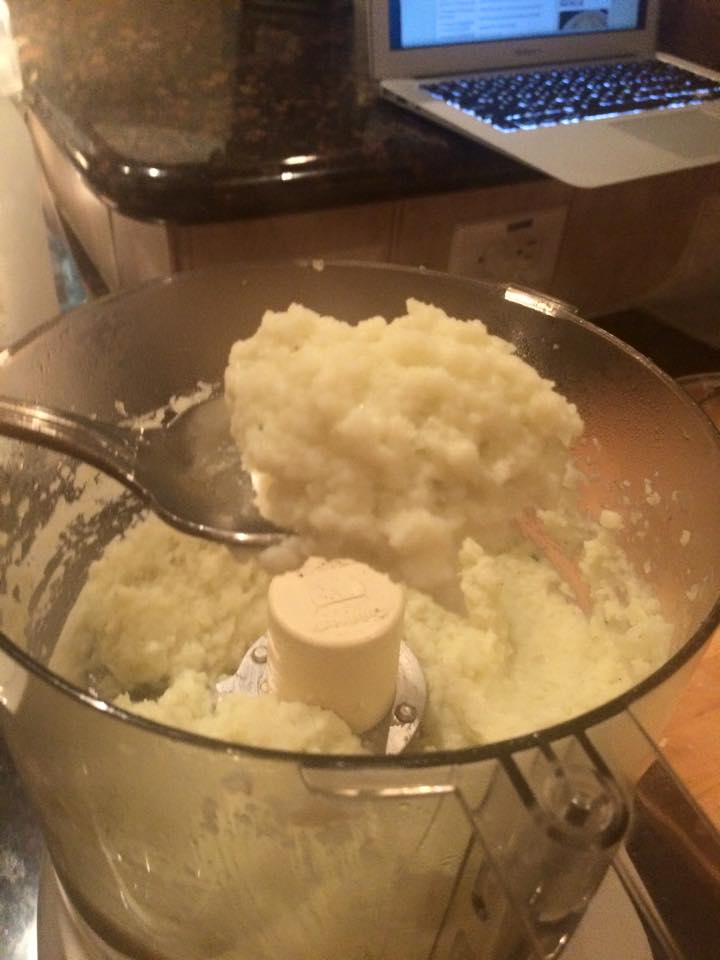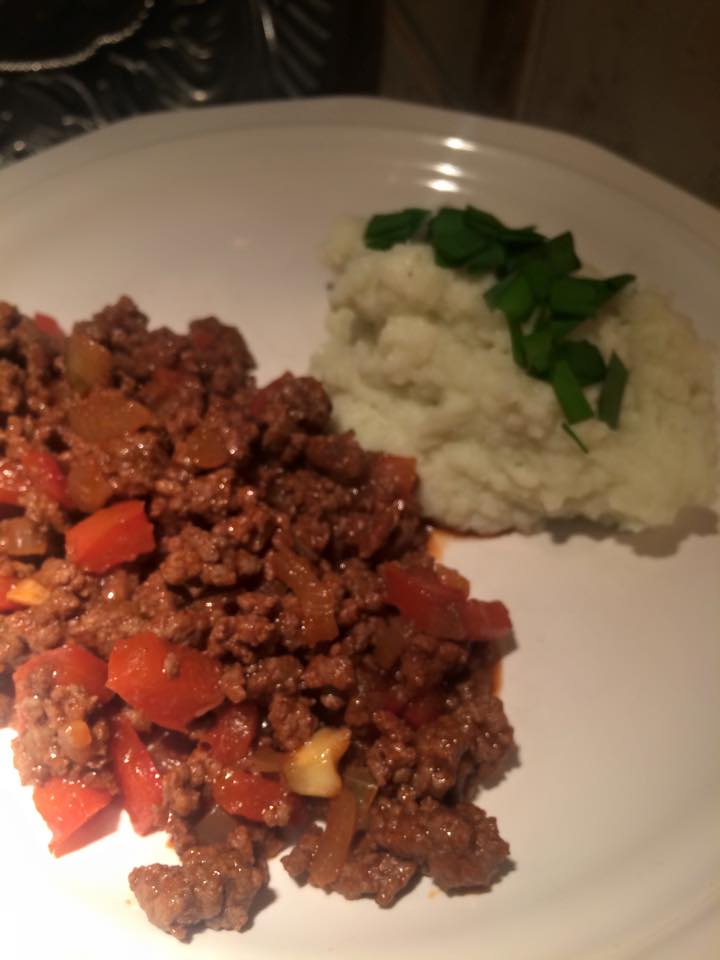 Nutritional Breakdown as calculated by My Fitness Pal. Image below is from Food Network.