21 Day Fix Snack HACK!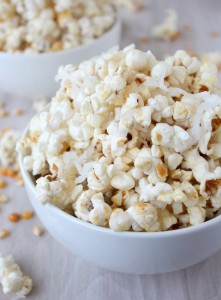 There's no point in even trying to hide the fact that I love popcorn! It's a snack I got addicted to when I was in college. Every afternoon I'd make a bag of microwave popcorn (GASP)!! Now I know better and choose to make my own with Organic non-gmo kernels from the bulk section of my grocery store.
Here's a version that you can enjoy that won't blow your macros and will satisfy your craving for crunchy, salty goodness!
Three cups of popped popcorn equals one yellow container! Enjoy!