Love scones but dread the hit on your waistline? These are grain-free and very low in sugar! Enjoy!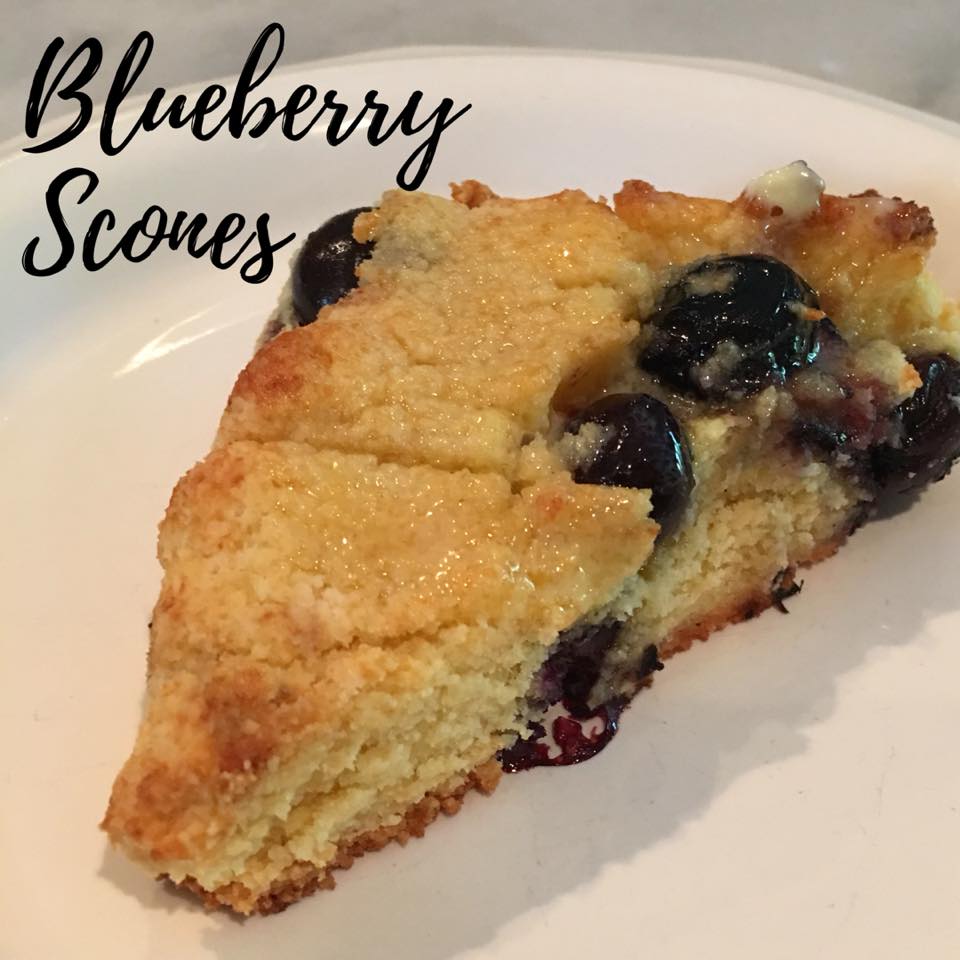 INGREDIENTS
HOW TO:
Preheat oven to 325F and line a large baking sheet with parchment or a silicone liner.
In a large bowl, whisk together the almond flour, sweetener, coconut flour, baking powder, and salt.
Stir in the eggs, whipping cream and vanilla, and mix until the dough begins to form a ball. Add the blueberries and carefully work into the dough as to not "smush" the berries.
Gather the dough together with your spatula and turn out onto the prepared baking sheet. Gently pat into a rough rectangle roughly 10 by 8 inches.
Use a sharp large knife to cut into 6 squares. Then cut each of those squares diagonally into two triangles. Gently lift the scones and distribute them around the pan.