Banana Hazelnut Protein Pancakes with Coconut Vanilla Shakeology Glaze
Sunday Funday is always meal prep time in our house and also a day that we will enjoy something other than eggs, spinach or oatmeal for Breakfast. Today called for something that was a little indulgent but not off our Flexible Diet!
What happens when you combine Whole Oat Flour, Buttermilk powder, Hazelnut flour, an egg, and some siggi's skyr yogurt (just to name a few) together? You get heaven on a plate!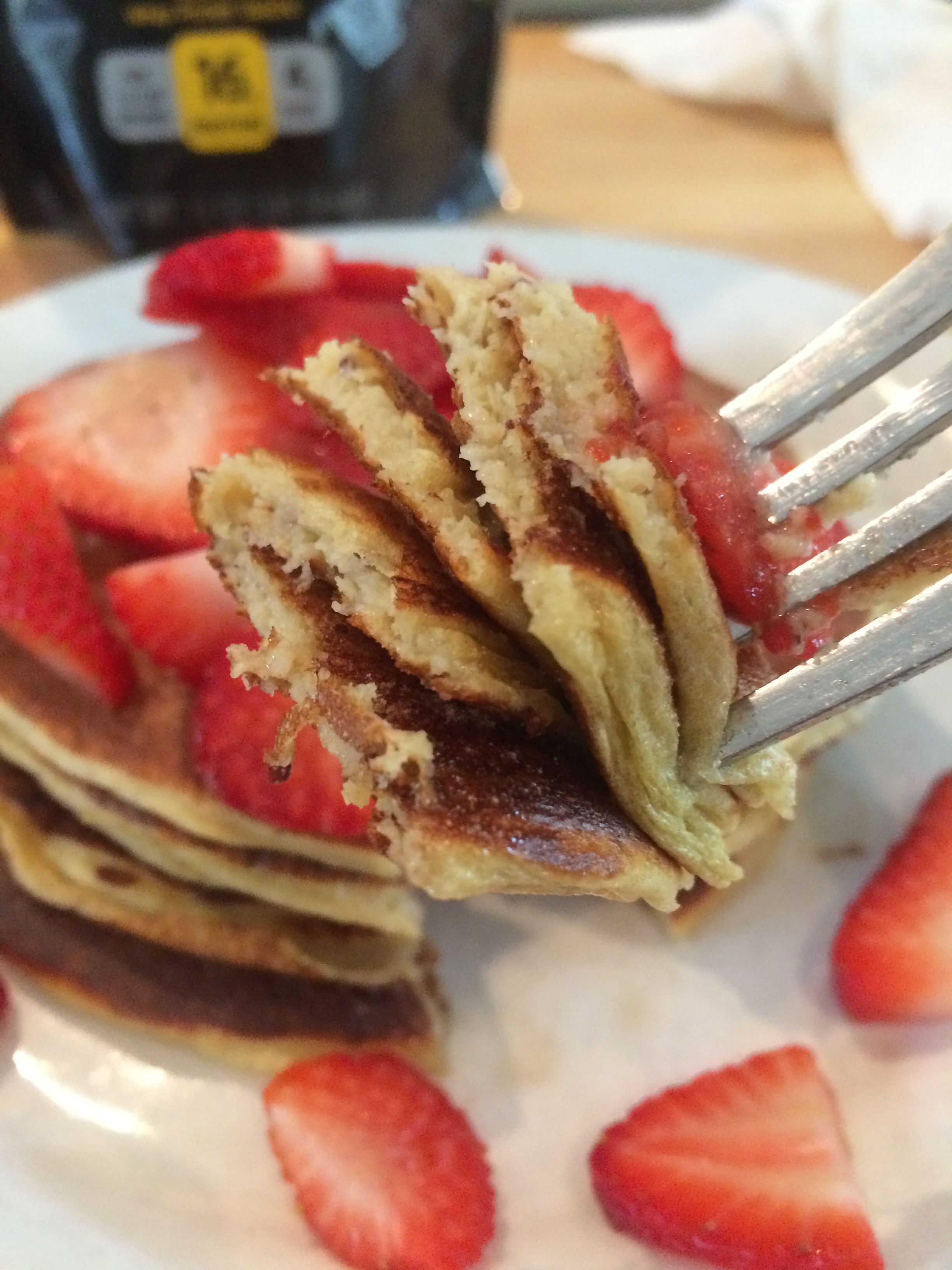 The cast of Characters:
Follow directions on FlapJacked package. (I halved the ingredients for just one serving). Whisk in one egg and 1/4 cup siggi's plain yogurt. Add 1/4 tsp. baking powder. Stir. Let sit around 5 minutes and it will thicken. Follow the cooking directions on the bag. Melt 1-2 tsp. coconut oil. Whisk in 1/4 tsp. Vanilla Shakeology. Pour on top of perfectly browned Pancakes!! Enjoy!