I have to share this! This is one of our favorite snacks. Perfect for those afternoon crunchy cravings, watching football with friends, or with a glass of Champagne! Be sure you buy the BEST ingredients! I prefer Black Truffle Salt from Dean & Deluca.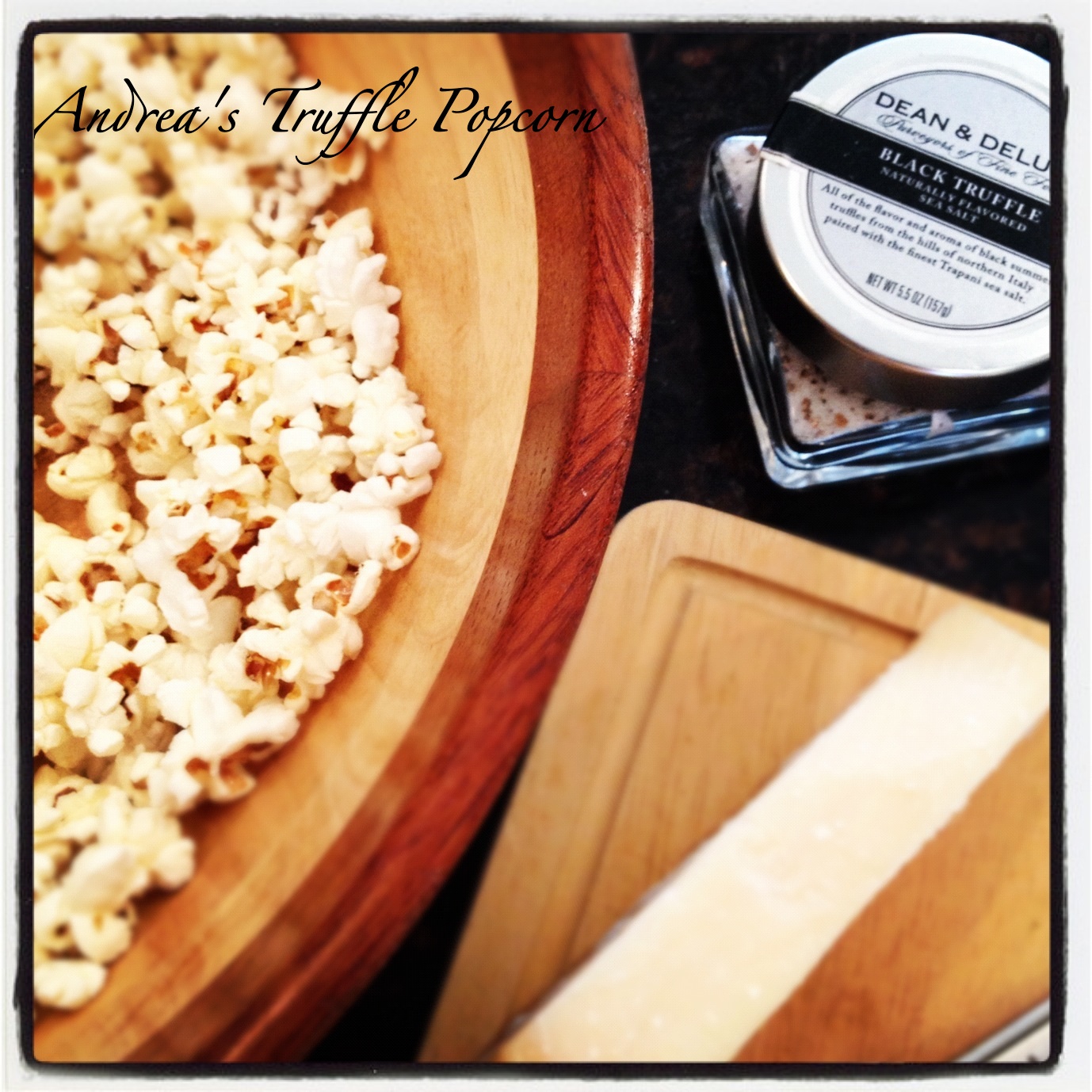 Ingredients:
1/2 C Organic popcorn
3 Tbsp. Coconut oil
Truffle Salt
Parmigiano Reggiano
Heat Oil in the bottom of a stovetop popcorn maker (I have a Whirly Pop from Sur la Table). Add your popcorn and then keep it moving so that it doesn't burn. When finished, sprinkle with Truffle Salt and Parmesan and ENJOY!