My very easy, very yummy and Oh-so good for you FIT Truffles: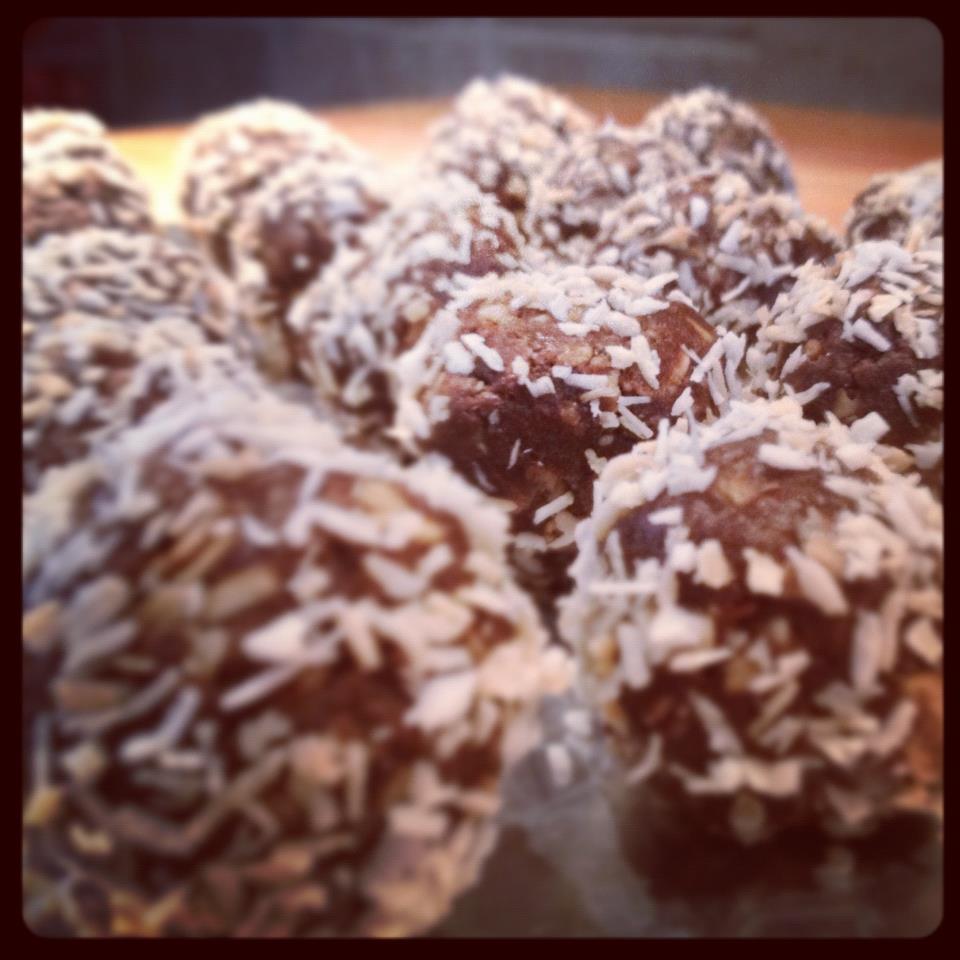 Ingredients
1/2 C. Chocolate Shakeology powder
1/2 C. Peanut Butter – honey roasted (I use the fresh ground from HEB)
1/2 C. Oats (I use the Organic oats in Bulk at HEB)
1/4 C. Honey (you can play with this based on taste etc.)
Preparation
Mix all ingredients in a bowl with a silicone spatula until the mixture comes to together. You may need to add a little extra Peanut Butter or Honey if it's too crumbly.Roll into balls (about a tsp. each) and roll in Unsweetened toasted Coconut or chopped roasted almonds! Refrigerate till they set.