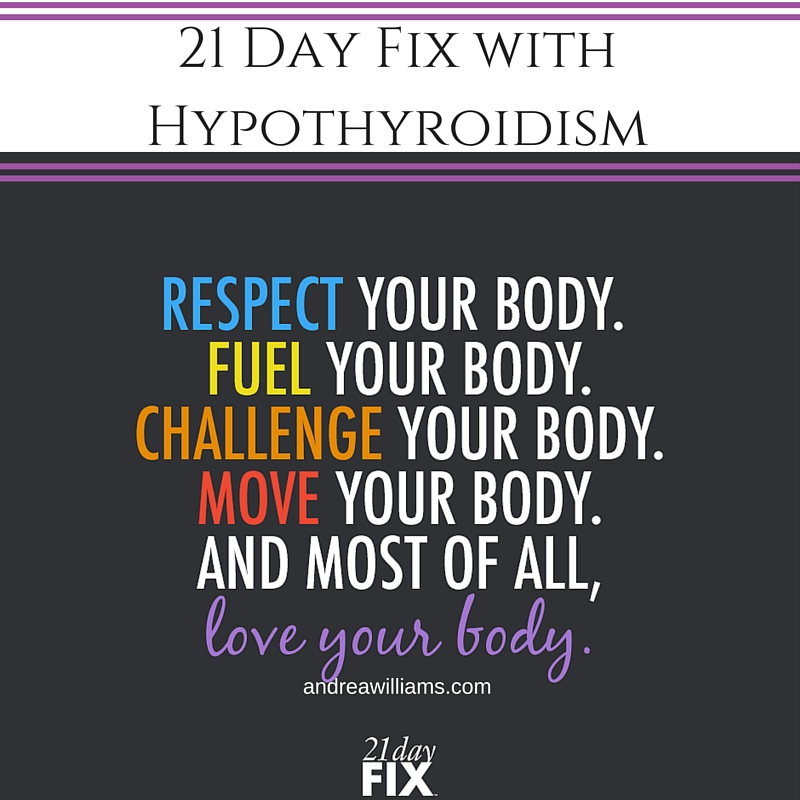 If you suffer from Hypothyroidism, Hashimoto's and/or adrenal fatigue, chances are you get pretty exhausted even after a 30 minute workout. You are not alone and it's no reflection of your fitness level. People who are battling thyroid issues need to listen to their body when it comes to feeling low energy, tired etc.
I've got a secret to share with all of you: you don't have to do the entire 30 minute workout at one time!! Right now you're going REALLY??? Yep!! You're so welcome! Listen to your body and break up your workouts on high intensity days. So if you're doing lower body or the plyo fix extreme etc. you might try:
Doing 15 minutes of the workout in the morning
Do the other 15 minutes in the evening OR on the day after.
Workout every other day.
Make sure you are getting enough sleep.
I've got more tips for you so keep in touch with me here on my blog and subscribe to my FREE 7 Day clean eating guide if you want to add more variety to your plan!
Much love and happiness,

xo Andrea Williams your

"No Diet DIVA"