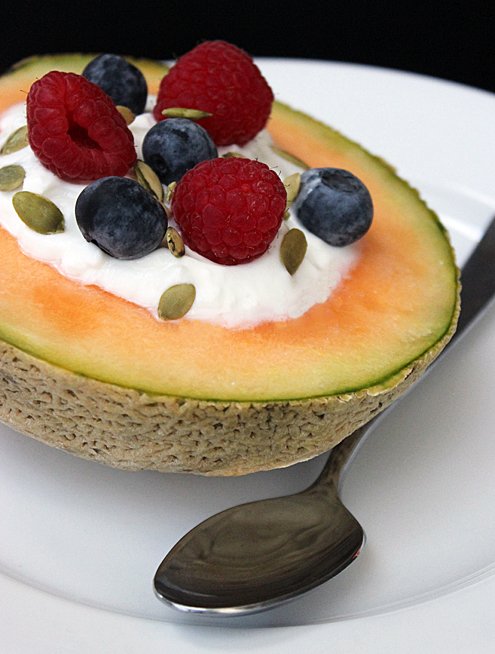 Yogurt-Filled Cantaloupe Bowl
1/2 cantaloupe
6 ounces nonfat Greek yogurt
1 tablespoon fresh raspberries
1 tablespoon fresh blueberries
1 teaspoon raw pepita seeds
Scoop out seeds from the center of your half cantaloupe.
Fill the hole with six ounces of nonfat Greek yogurt.
Add berries to the yogurt and sprinkle with pepita seeds.
Use a spoon to scoop bites right out of the cantaloupe peel!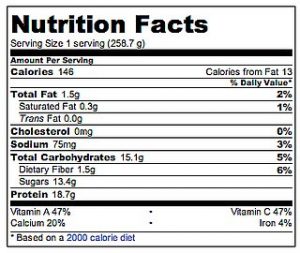 According to the American Heart Association (AHA), the maximum amount of added sugars you should eat in a day are :
Men:  150 calories per day (37.5 grams or 9 teaspoons).
Women: 100 calories per day (25 grams or 6 teaspoons).
A gorgeous, fruit-filled breakfast like the recipe above, contains HALF your daily amount of sugar!! Do you see how fruit needs to be takin in moderation? Fill your plates with leafy greens and high fiber, dark colored vegetables and save fruit as a treat!