I found this and have to share because it looks amazing! VERY low carb and full of dense nutrition! The cashew sour cream just might be a game-changer if you're avoiding dairy.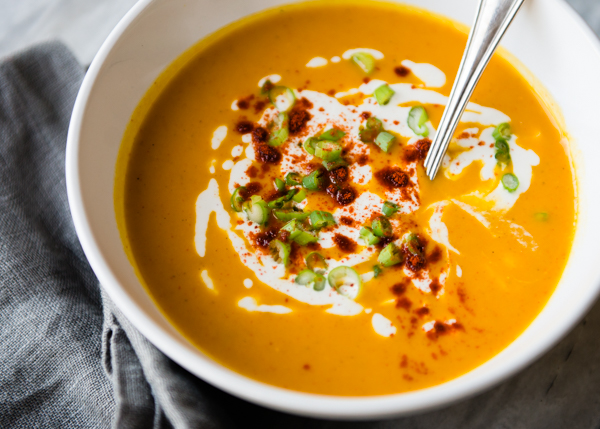 Roasted Red Pepper and Sweet Potato Soup
Prep time:  
Cook time:  
Total time:  
Serves: 4
A creamy, pureed soup made from roasted red peppers and sweet potatoes.
Ingredients
1 Tablespoon avocado oil
2 large sweet potatoes, peeled and diced
1 red bell pepper, sliced
1 onion, diced
3 garlic cloves, unpeeled
4 cups vegetable broth
1 teaspoon smoked paprika, plus more for sprinkling
1 Tablespoon fresh lemon juice
¼ teaspoon cayenne pepper, or to taste
Salt and pepper
For garnish: cashew sour cream, sliced green onions
Instructions
Preheat oven to 425°F. Line a baking sheet with parchment paper. Arrange the sweet potatoes, pepper slices, diced onion, and unpeeled garlic in an even layer. Drizzle with avocado oil. Season well with salt and pepper.
Roast for 20-35 minutes, or until the veggies are soft. Remove from oven. Pop the garlic out of the skins. Transfer the veggies to a blender. Add the vegetable broth and puree until smooth. Transfer to a pot and add the smoked paprika and lemon juice. Bring to a simmer and cook for 10-15 minutes to allow flavors to meld. Turn off heat. Taste and add more salt, if needed, and cayenne, to taste.
Ladle into bowls and top with cashew sour cream, green onions, and an extra sprinkle of paprika.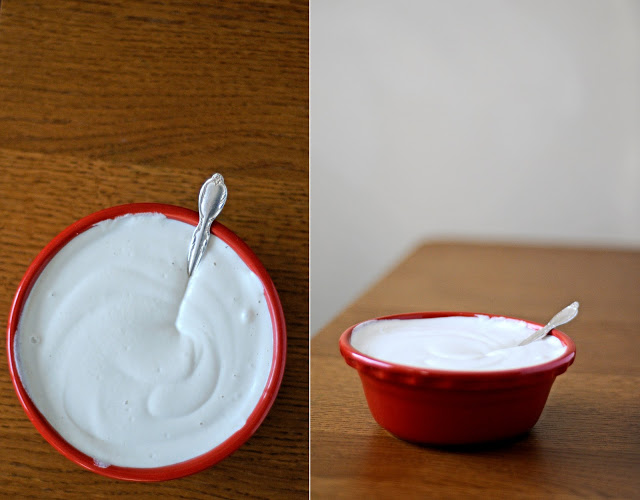 Cashew Sour Cream
from The Vegan Table by Colleen Patrick-Goudreau
Ingredients:
1 1/2 cups raw cashews
1/4 cup fresh lemon juice
1/2 to 3/4 cup water
salt, to taste
Instructions:
Blend cashews, lemon juice, 1/2 cup water and a little salt in a blender or food processor gradually moving from low to high speed.  While the machine is running, add a little more water as needed until you have reached a consistency that is like whipped cream.
Store in an airtight container for up to 4 days.  (I actually kept mine longer and it was still great.)
Yield: 1 cup