Hey Younique Lash Divas!
Take advantage of our November specials! Host a party and earn our new Berry colored Lip stain aka Stiff Upper Lip! Won't kiss off or wear off on your wine glass! That's a winner if you ask me! You can create Ombre looks with this as well.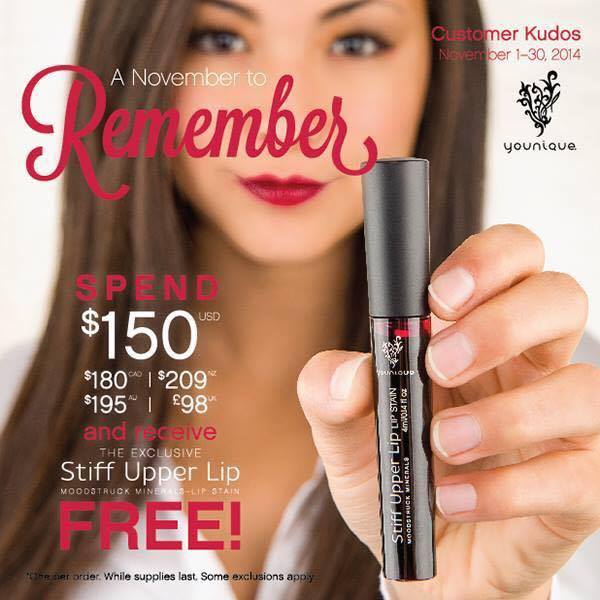 We also have a SPECIAL on our mineral pigments. These have replaced all of may MAC pigments. Made in the USA, safe, highly pigmented and can be used on lips, nails or even on your hair to create some fun for a weekend!