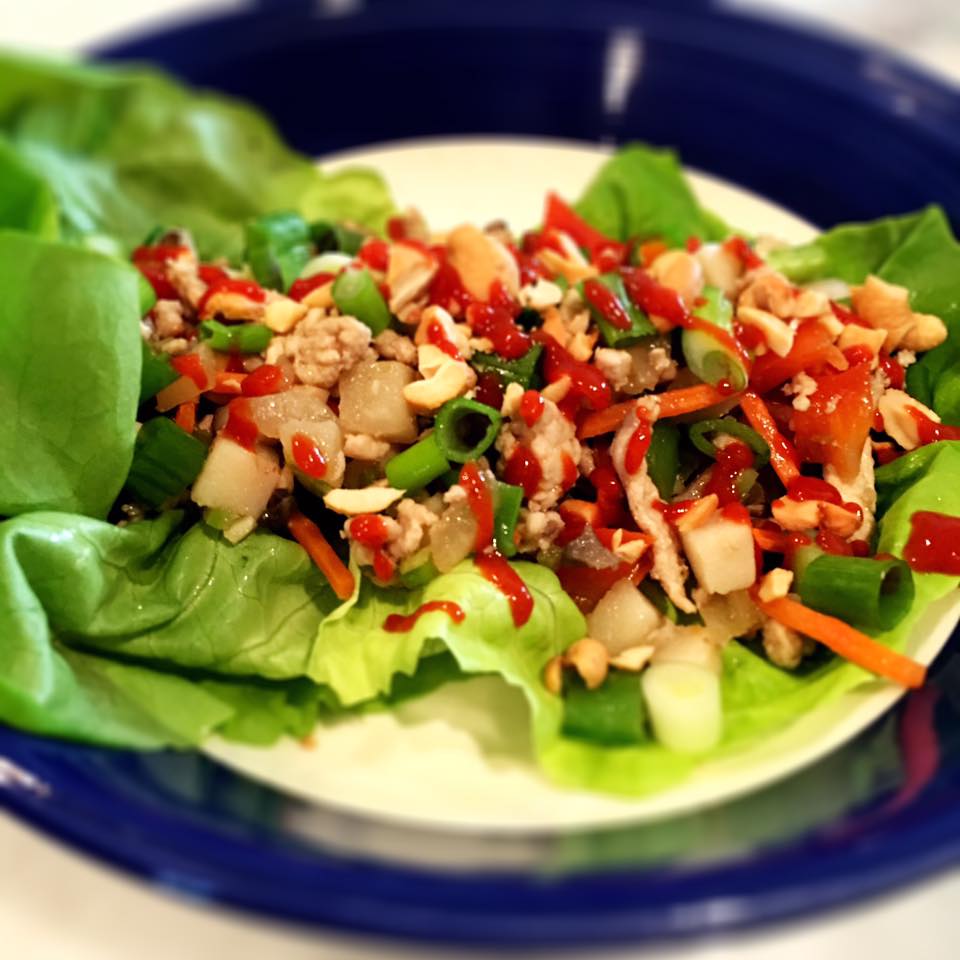 In need of a fast, high flavor dish that your whole family will enjoy? This is a constant at our house. Feel free to switch it up to suit your taste!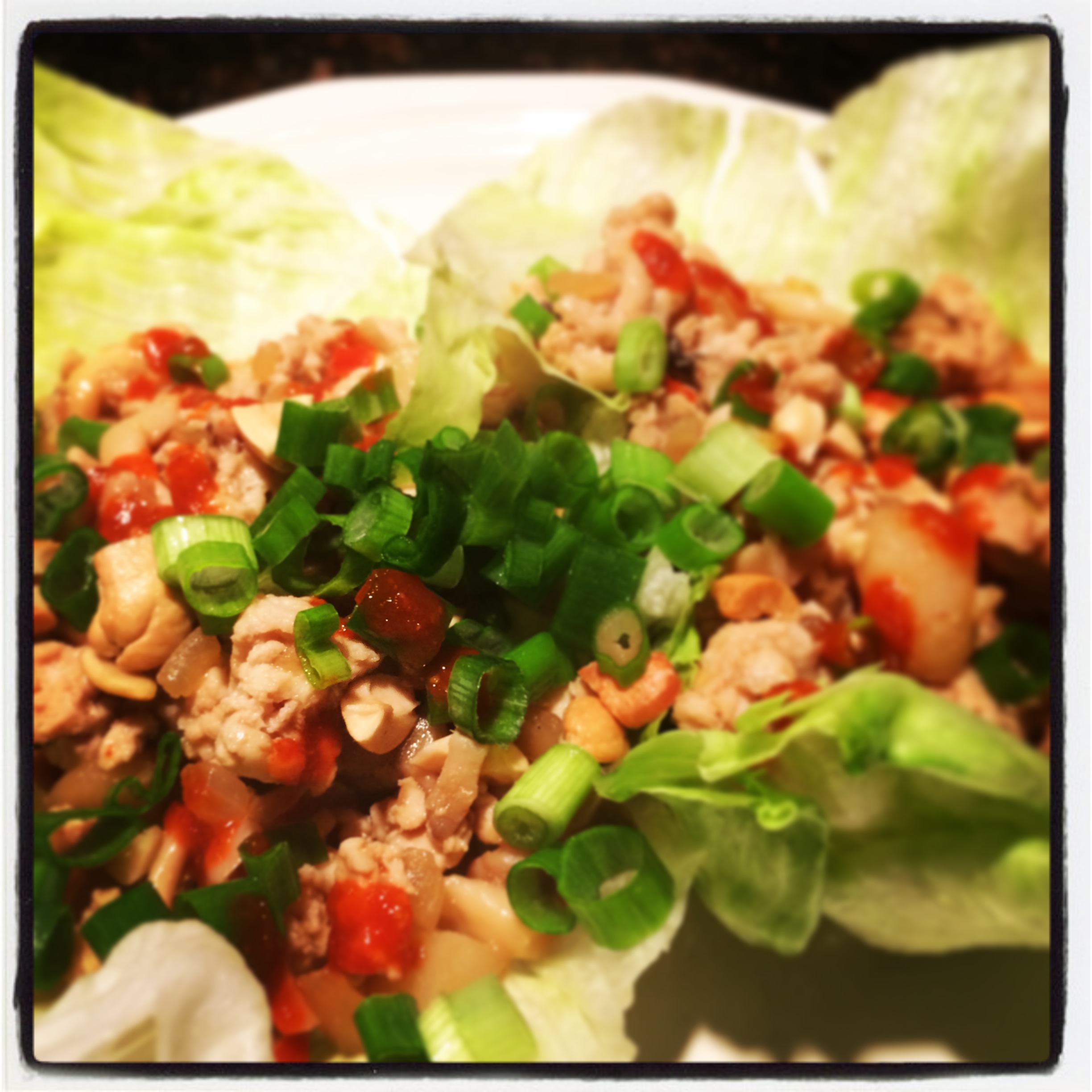 Andrea's Turkey Lettuce Wraps
Ingredients:
1 package extra lean ground turkey
1 package mushrooms, chopped (I use Organic White Beech Mushrooms or Shiitakes)
1⁄2 onion, diced
3 cloves garlic, minced
1/2 cup shredded carrots
1 Red Bell Pepper, diced
1 small can chopped water chestnuts, drained
1 jalapeno, diced
2 tsp. minced or grated ginger
1 head butter lettuce
Green onions, chopped
Cashews, chopped
Seasonings: Toasted Sesame oil, Tamari soy sauce and or Big Tree Farm's Coco Aminos, Sriracha
Saute veggies in coconut oil and little sesame oil, add turkey and cook thoroughly. Add garlic & ginger. Add Sriracha and Aminos or Tamari and sauté a little longer. Stir in water chestnuts. Taste test and adjust as you like.
Let cool and serve in lettuce leaves. I top mine with diced green onions and another dash of Sriracha and chopped cashews!