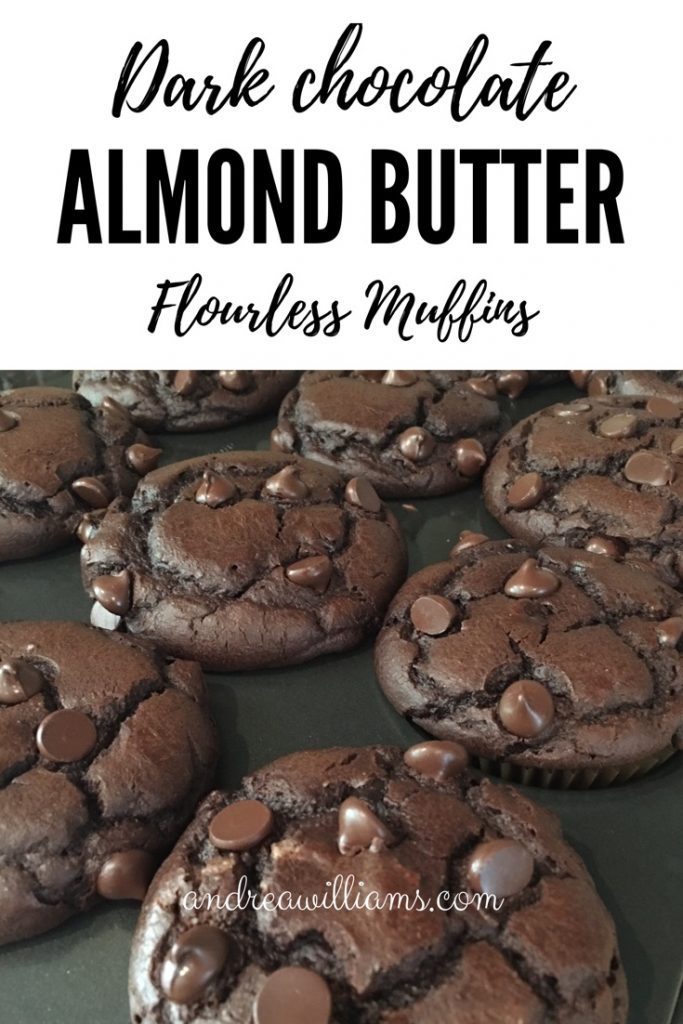 I can't even put into words how good these are! You can play around with this recipe. I'm thinking of trying Coconut Sugar for my next batch since it's lower on the glycemic scale.
Directions:
Makes 12 regular muffins
Preheat oven to 350f
Ingredients:

2 large beaten eggs (room temp)

2 cups Almond Butter (Room temp and creamy works the best)

1/2 cup pure maple syrup (I didn't use quite 1/2 a cup)

1.5 cups pure pumpkin puree 

6 Tbsp unsweetened cacao powder (I use Rodelle Gourmet Baking Cocoa)

2 tsp baking soda 

2 tsp vanilla extract 

3/4 c Guittard 63% dark chocolate chips, divided
Instructions:
Line muffin tray with liners.

Combine all ingredients, just until smooth; adding 1/2 c chocolate chips last. 

Fill muffin tins 3/4 full. I use a large ice cream scoop, so they are each even portions.

Add 1/4 c reserved chocolate chips to the batter of each muffin.

Bake in preheated oven for 25-35 minutes until toothpick comes out clean. 

They are VERY moist if they are NOT over-baked.

Store in airtight container in the fridge!
Recipe adapted from Clean Food Crush.