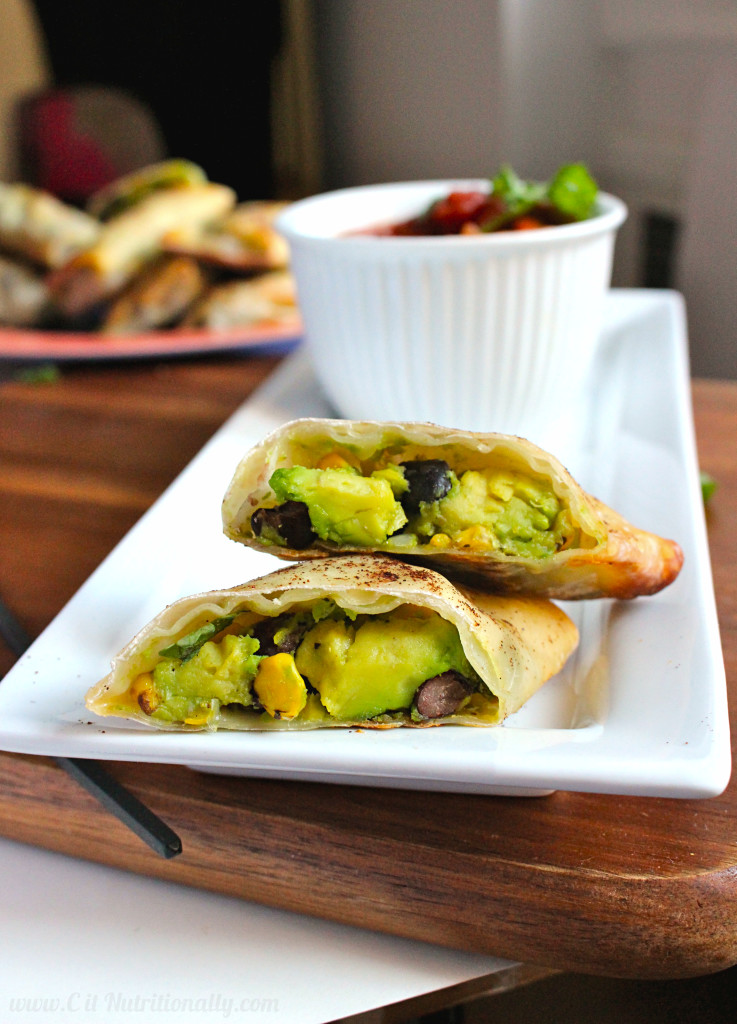 Inspired by the same type found at the Cheesecake Factory!! BUT you're in charge of your ingredients!
Ingredients
2 small avocados, chopped
¼ cup onion, chopped
½ cup corn kernels, fresh or frozen
¾ cup black beans
2 tablespoons cilantro, finely chopped
¼ teaspoon granulated garlic
Sea salt and black pepper, to taste
Pinch of cumin
Optional: Jalapeno
8-10 egg roll wrappers (found in the refrigerated section, typically near the tofu)
Directions
Preheat oven to 425°F.
Combine avocado, onion, corn, beans, cilantro, and spices in a small bowl.
Place an egg roll wrapper on a flat surface. Place a hefty spoonful of the avocado filling in the center. Brush egg wash on the edges, fold in two edges, then the bottom corner, and roll. Place on a parchment paper-lined cookie sheet seam-side down.
Continue until all filling is used.
Brush the top of all rolled egg rolls with egg wash. Sprinkle with chili powder if desired.
Bake at 425°F for 20 minutes.
Serve immediately with salsa or a Greek yogurt-based dipping sauce.