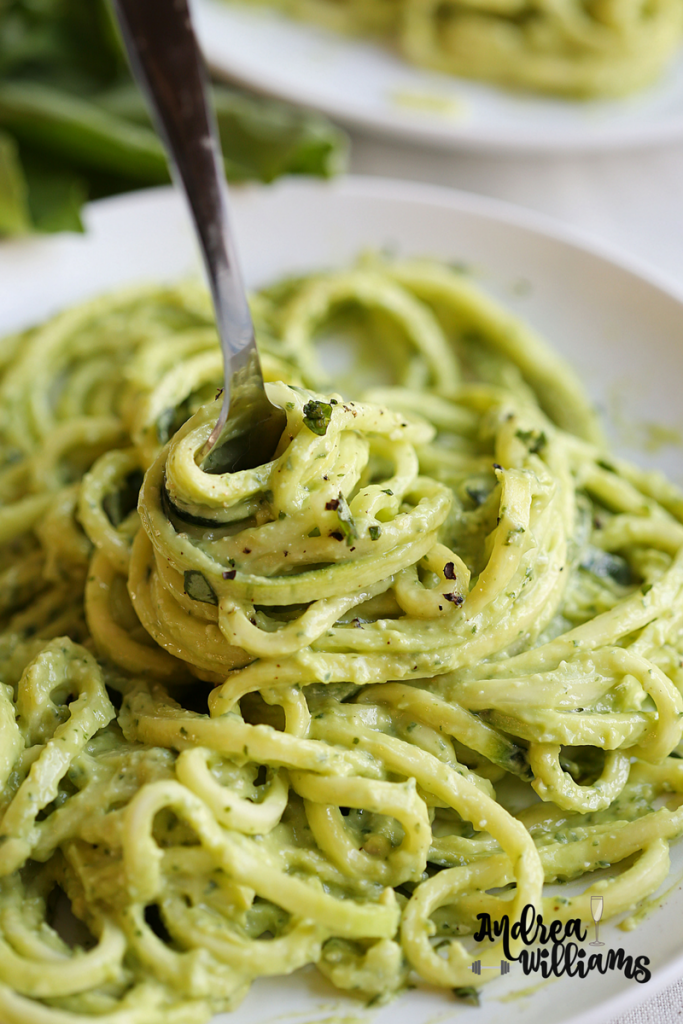 Okay – you can go ahead and just say THANK YOU!!! Are you even kidding me??? Because THIS is addictive!! Who doesn't love avocado and pesto?? But put them together on top of zucchini noodles and
💥 BAM
💥 – you've got yourself a sinfully delicious meal minus the heavy cream etc.!! Recipe inspired by Eat Yourself Skinny!
Ingredients:
2 ripe avocados
1 1/2 cups fresh basil leaves
3 cloves garlic, minced
1/4 cup walnuts, chopped
2 Tbsp lemon juice
1/2 tsp. sea salt
3 Tbsp olive oil
Cracked black pepper, to taste
Toss your avocados, basil, garlic, walnuts, lemon juice, & salt into food processor. Drizzle in the olive oil as it runs. Serve over Zucchini noodles, or riced Broccoli or Cauliflower! Enjoy!