I LOVE TOMATOES!! If you do too try this amazing no guilt (cream free) tomato bisque as a healthy alternative to the typical version.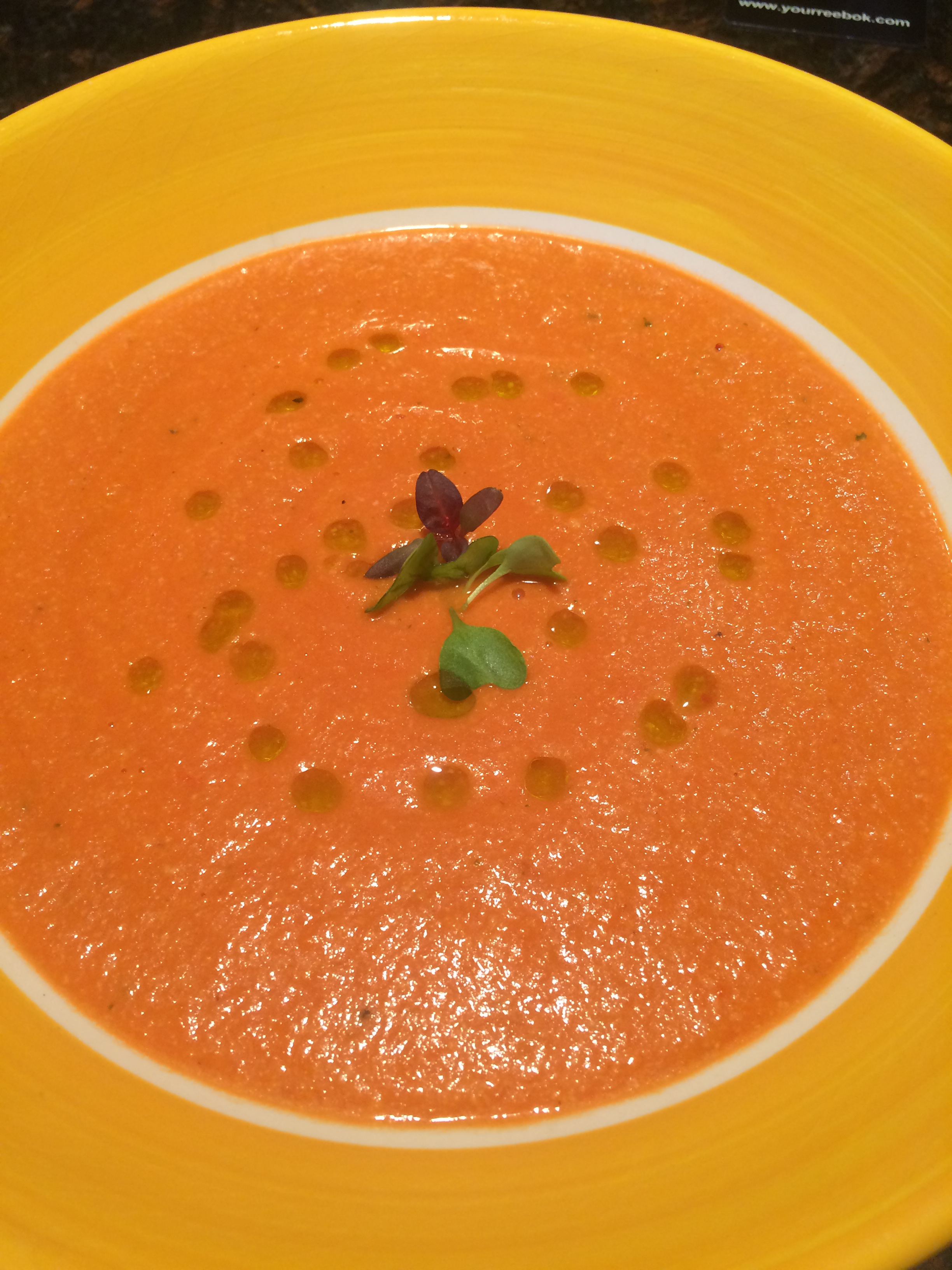 Ingredients
1 28oz can organic san marzano tomatoes
2 stalks of celery
1/2 purple onion
1/2 red bell pepper
3 cloves of garlic
1/2 cup raw cashews
1tbsp fresh chopped Italian parsley
Sea salt and pepper
1 1/2 cups vegetable stock

Method
Place the 1/2 cup raw cashews in a measuring cup and cover with fresh water for about 30min to an hour. Finely chop celery, onion, red bell pepper and garlic. Heat a soup pot to medium heat, sauté celery, onion, and bell pepper for a few minutes until soft. Add a pinch of sea salt and a pinch of pepper. Toss in the garlic and parsley and continue to sauté for a few more minutes.
Dump the can of san marzano tomatoes in the pot and break up the tomatoes with a wooden spoon. Stir mixture occasionally until the mixture starts to bubble. Turn off heat and transfer mixture to a separate bowl. In 2 or 3 batches, ladle the mixture into a blender, add some of the cashews and some of the vegetable stock and purée until smooth. Add each batch back to the soup pot.
When done blending all the batches of the tomato mixture, cashews and vegetable stock, heat the puréed soup in the soup pot until it bubbles. Add additional salt to taste (it'll need a little more to bring out the flavor). Ladle soup in to a bowl, drizzle with high quality extra virgin olive oil and garnish with Italian parsley or micro greens.