What is YOUNIQUE? 
I am an Exclusive Blue Status Presenter for Younique. Younique's mission is to uplift, empower, validate, and ultimately build self-esteem in women around the world through high-quality products that encourage both inner and outer beauty and spiritual enlightenment while also providing opportunities for personal growth and financial reward.
---

"To be able to work from home, and build my business by helping women be beautiful, is truly a blessing."

---

I love working from home and I love the sisterhood of positivity I have found with Younique!  We have the best training from our Executive Vice President of Sales, Tracey Vlahos. Tracey is rolling out Younique University for all of the Presenters allowing each woman to find success and rewards with this amazing business! Younique is the FASTEST GROWING direct sales company in HISTORY!!! It's a little over two years old and there are currently 140, 077 and growing daily! Younique currently sells in and ships to the following countries: US, Canada, Australia, New Zealand and the UK. United States and we don't have any intention of slowing down! We are adding Mexico in May and Germany later in the year!
Living the Younique lifestyle is a commitment to uplifting, empowering, and validating women everywhere. It's devoting yourself to helping a global family of women realize their potential for personal growth and financial reward. Together, we make a beautiful team. Are you ready to Live Younique?
Why Should You Join Younique?
Younique's party and social tools are truly innovative. Younique is the first direct sales company to market and sell almost exclusively through the use of social media. Our pioneered Younique Virtual Parties bridge the huge world of social media and the traditional home party business model. A Younique Virtual Party has no limits to your reach or who you can invite. This makes it so the traditional home party is not even necessary unless you choose to do it. We provide the innovative and interactive tools and invite you to tap into your own resources and connections that you already have.
Instant Royalties: Get paid instantly
We believe you shouldn't have to wait for your commissions. If you make a sale, we think you deserve your money instantly! Once your commissions reach $50.00 we provide you with your own Younique Debit Card. We've made it easy for you to spend your money—your way! You can receive, transfer, or spend your money with you making the decisions and controlling your earnings.
Easy, Intuitive Rewards
We believe that Younique's Hostess Reward Program is one of the most generous in the business. We've built it from the ground up in order to make it super easy, and most of all – fun! Your party hostess will be able to see her rewards add up, in real time, as orders for her party come in. When the party's over, you won't need to go through the hassle of asking your hostess what she wants for her rewards, and then entering them in for her. She'll simply get the rewards the next time she places an order from your e-commerce website. Rewards for a party last an entire year!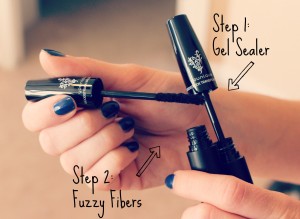 This is our TOP seller! You can increase the length and volume of your very own lashes by 300% and say goodbye to a drawer full of department store promises that don't deliver! No more falsies for special occasions! No more water proof mascara for workouts! This incredible Mascara can take you from gym to cocktails in the blink of an eye!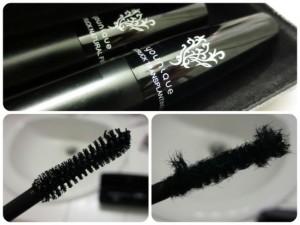 How does it work you ask? 
You receive 2 tubes. One is our collagen based transplanting gel and the second tube is our green tea fibers. You apply the gel first, then the fibers (only from mid-lash to tip) and then one more application of the gel. Voila! Washes off with water and facial cleanser. Easy as 1-2-3!
Here is my BEFORE and AFTER: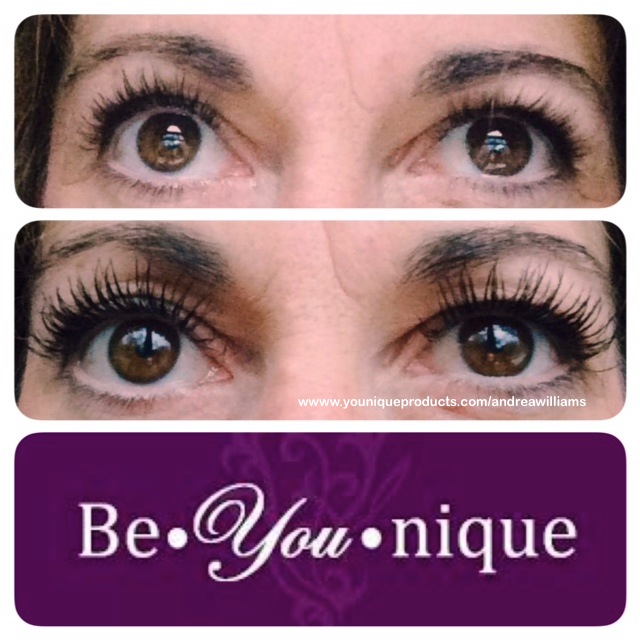 You can always order from my website but it's more fun to host an online shopping party for your girlfriends! You can earn hostess rewards like free shipping and free products! You never have to leave the comfort of your own couch – shopping in Pj's is way more fun than the mall! I can get your party setup – it takes a few minutes and I'll do all the work for you!