Hi there! My name is Andrea Williams, so nice to meet you! I'm a fitness coach with a passion for helping others. I can help you demystify the challenges associated with living a healthier life in a way that is measurable, achievable, and most of all, Fun!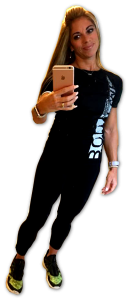 But if you want help you have to commit to yourself, no excuses. Changing your mindset to be the best version of you requires one thing, it requires you to BELIEVE in yourself. If you believe in yourself then I can help you, but don't expect me to go easy on you! I will dispel your excuses. I will challenge you. I will hold you accountable. I will help you succeed!
I help others two ways, through accountability groups and joining my team. Accountability groups are a fun social way of leveraging a circle of friends to change your lifestyle so you can achieve your fitness and nutrition goals. And for those who witness the power of these groups, I select a special few who are willing to share what they've learned to join my team. My team is dedicated to helping others with the benefits of earning a measurable income.
If this sounds too good to be true let me tell you, it's not. I can help you achieve your goals, let's get started today!
What's the Latest?
[rpwe limit="3″ date="false" thumb_height="300″ thumb_width="300″ excerpt="true" length="40″ styles_default="false" readmore="true"
readmore_text="Read More »"]
Read more from my blog …