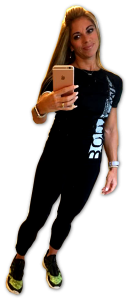 Hi there! My name is Andrea Williams, so nice to meet you!
I'm a fitness coach with a passion for helping others. I can help you demystify the challenges associated with living a healthier life in a way that is measurable, achievable, and most of all … Fun!
If this sounds too good to be true let me tell you, it's not. I can help you achieve your goals, just Reach Out and let's get started today.